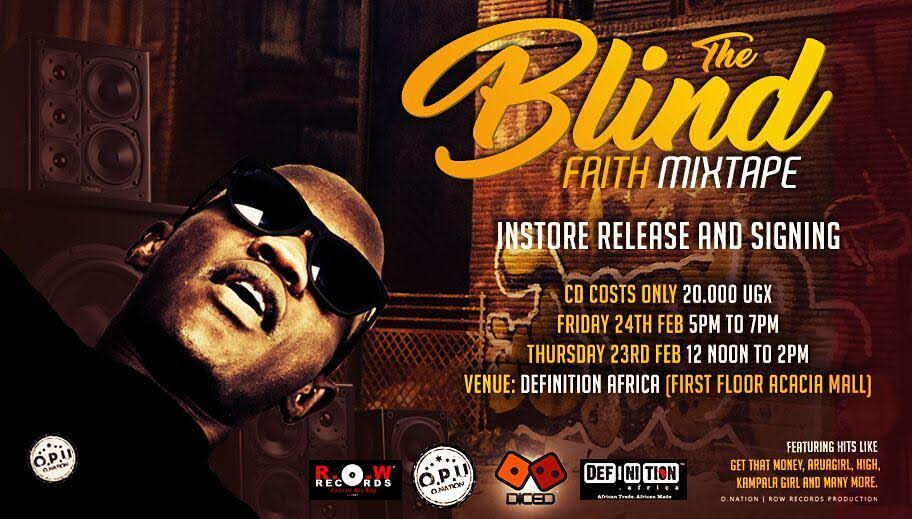 Ugandan Hip Hop Artist O.P.U KobokoBoy began the year of 2017 with the digital release of his first studio Album called "TheBlindFaithMixtape".
This was done in partnership with Uganda's leading Urban Culture and Hip Hop website TheTribeUG.com on 19th January 2017.
Since the digital release the rapper's first full length album as moved 751 digital copies.
With this effort made the rapper will be releasing the physical copies of this album at special in-store release and signing of his album.
This event will happen on Thursday 23rd Feb 2017 (12pm – 2pm) and on Friday 24th Feb 2017 (5pm – 5pm) at upscale Acacia Mall's "Definition Africa" on the first floor.
The CD will only cost 20,000 UGX; fans will be treated to autography by the rapper and a photo session.
This event has been made possible by O.NATION Records in partnership with R.O.W Records and Definition Africa.
Comments
comments