During the 2016 Makerere guild elections that were marred with a lot of chaos, one of the key figures that stepped in to see the then embittered competitors (Roy Ssemboga and Bazil Mwota) harmonise was Daniel Rackara.
He was then in his first year at school of education, Makerere University.
To be at the helm of Makerere University leadership, you must understand the dynamics and politics of the oldest campus in the pearl of Africa and from when he joined the school of education (now in his second year), that's what he's been slowly but surely pursuing.
Rackara's leadership philosophy is that "true leaders should not only lead but know their society with its peoples, problems, and solutions."
As such even when his comrades at the College of Education and External Studies (CEES) pushed him to contest as early as first year, he refused so as to first have a full grasp of the Ivory Tower politics.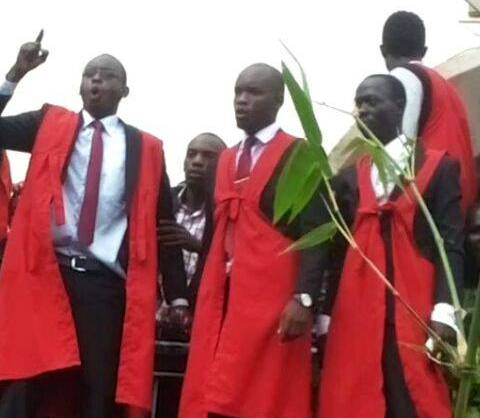 Aside from his irrepressible penchant for leadership, Rackara likes writing, football and athletics.
These, he says, "exposes him to a new wide range of people" and from meeting these people, he adds, "I am always learning new things like team work."
With such a personality, it's highly likely that he's the type that can coordinate and engage Makerere students and deal with the problems of the mighty Harvard of Africa.
He believes that there are no problems but rather mere challenges in Makerere.
"People who say there are problems are weaker in providing solutions and so the challenges are bigger than them," Rackara writes in his short profile.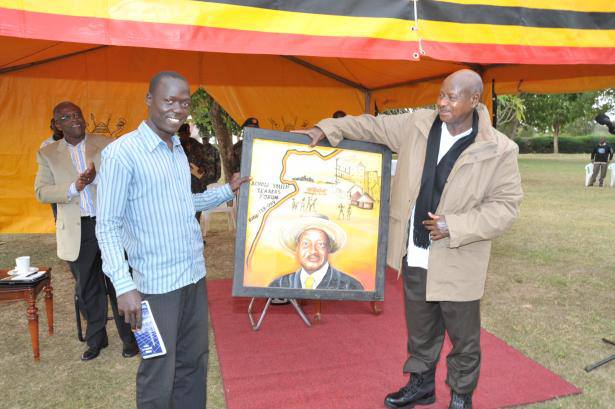 Fact profile
Rackara is pursuing his bachelors of Arts in education (2nd year). He went to Kasubi Army Primary School, Gulu Parents' Comprehensive College, Gulu Senior Secondary School and completed his A'level from Standard High School Zana.
From the different schools, he served in different capacities as a leader.
And these are: class monitor, time Keeper and assistant head boy while at primary level; he served as class captain, class representative disciplinary Committee, assistant academic prefect, Speaker disciplinary committee, and speaker debate club while in ordinary level.
At advanced level, he was chairman electoral commission, senior head prefect, chairman disciplinary committee, chief editor writer's club, chief advisor academic club, and more importantly, he founded and chaired the debating club, in Standard High School Zana.
Rackara boasts of incredible oratory skills and this has seen him win hearts of many people even beyond the schools he attended.
For instance, he has worked as the secretary general youth council, Laroo Division in Gulu Municipality and also in the same post for Acholi Youth leaders Forum,  which he says combines 8 districts
This, he argues, gave him diverse knowledge of community and political experience and exposure to the whole country before joining Makerere University.
Comments
comments