Makerere University convocation team has today awarded Sarah Namboozo, who was the best student in the 67th graduation program.
Sarah Namboozo, who scored a CGPA of 4.91, graduated from Makerere University Business School with a Bachelor of Science in Marketing.
The Almunni body (Makerere University convocation) gave her Shs1million and a plaque fin as recognition for her outstanding academic performance.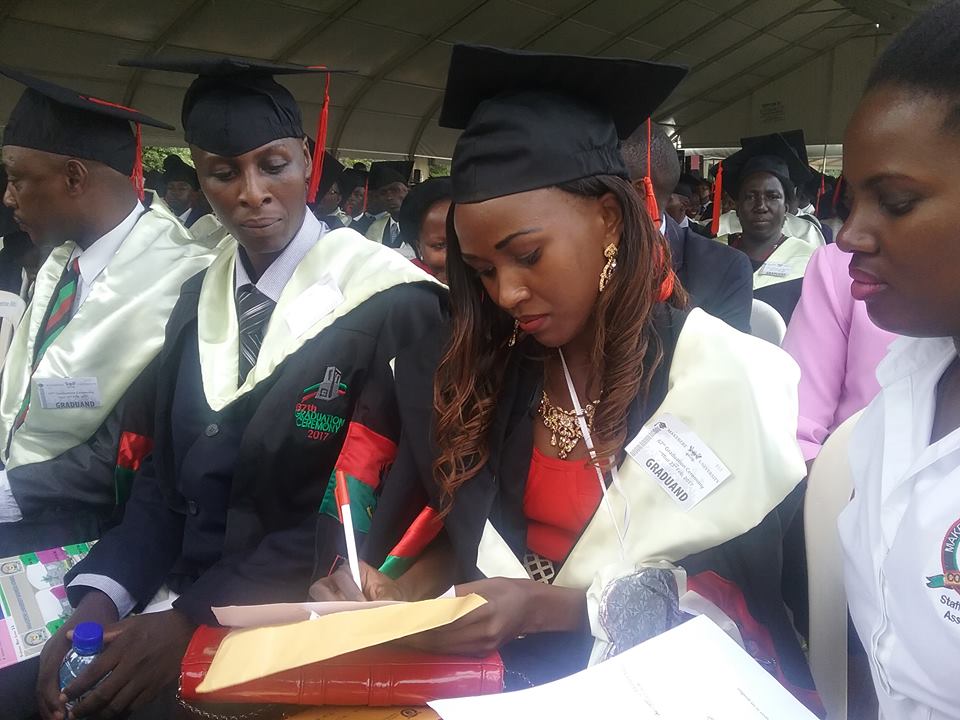 Of the 14,000 (and beyond) students who are graduating from Makerere University, only 260 students came out with First Class degrees.
Namboozo, whereas she expected to be among the best students she says, "I was not expecting to emerge as the best in the whole of Makerere University."
Namboozo hails from Sironko district and was raised by her auntie Ms Ann Omala, who paid her school fees from primary to the university.
Comments
comments