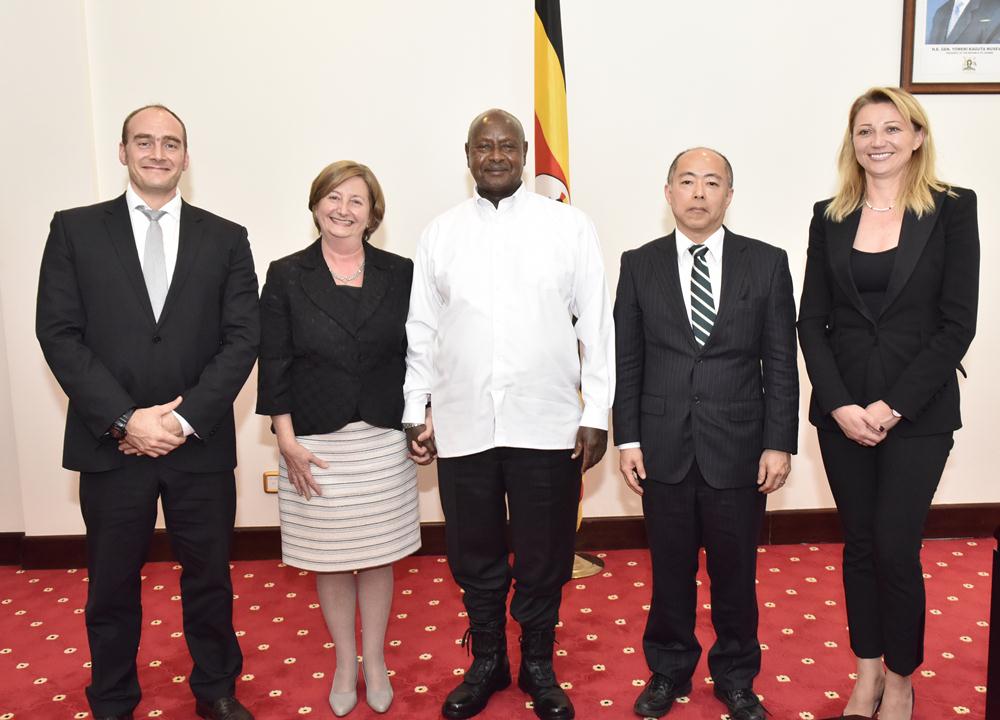 President Yoweri Museveni has received Ms. Silvia Fernandez de Gurmendi, President of the International Criminal Court (ICC), who called on him this afternoon at State House, Entebbe.
President Museveni warmly welcomed Ms. Fernandez and her team to Uganda and wished them a fruitful stay in the country.
Ms. Fernandez on her part commended President Museveni for the historic role he played at the ICC and for the hospitality that the Government of Uganda has accorded all refugees coming into the country.
Ms. Fernandez and her team are in Uganda at the invitation of the Board of Trustees of the ICC Trust Fund. The team has been in Northern Uganda to find out the progress of the Court projects as far as helping the victims the LRA atrocities is concerned.
The Minister of Justice and Constitutional Affairs, Hon. Kahinda Otafiire, the Attorney General, Mr. Byaruhanga William and State Minister for International Affairs, Hon. Okello Oryem, attended the meeting.
Comments
comments