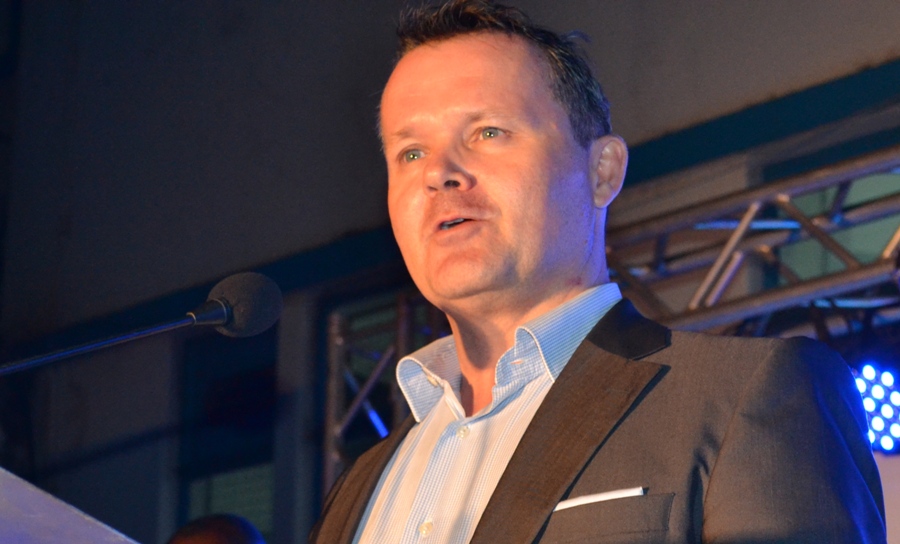 A day after government took over Uganda Telecom Limited (UTL) on Wednesday, company managing director Mark Shoebridge has revealed that part of the problem was internal fraud and theft that have sucked the operator dry since 2008.
"This company had the problem of fraud and theft of money that was being executed by some people internally," Shoebridge told local media at a press conference.
Although he could not divulge figures of how much "internal thieves and fraudsters" had stolen, Shoebridge claimed he had cut the fraud by over 50 per cent in one year of his leadership.
He also admitted that UTL's technology and equipment had become outmoded with the last upgrade having been done a decade ago in 2007. This, he added, had put UTL at a disadvantage in the telecom market's cut-throat competition.
On Wednesday, Finance minister Matia Kasaija announced government takeover of UTL after Ucom, a subsidiary of Libya Posts, Telecommunications and IT Company (LPTIC), who owned majority shares amounting to 61 per cent, said they would no longer fund the company. Ucom had also directed the resignation of its five representatives from the UTL Board.
At the time of takeover, Parliament had found out that UTL was highly indebted. It for example was yet to pay Shs 22.244bn regulator Uganda Communications Commission (UCC) worth of spectrum fees; about Shs 8bn worth of interconnection fees; Shs 59bn tax arrears owed to URA; and Shs 16bn worth of NSSF contributions.
UTL board chairman Stephen Kaboyo told Parliament on Monday that UTL was indebted to the tune of Shs 100bn. Kaboyo added that UTL would cut the size of the workforce as it seeks recovery. But some economic pundits estimate the debt at just over Shs 500bn.
But it has also emerged that several government agencies and departments, including State House and Police, are yet to pay UTL's Shs 18bn for the services the operator provided.
We have also learnt that tax collection body Uganda Revenue Authority (URA) raided UTL's account and seized Shs 1.1bn on Monday before government took over the telecom operator on Wednesday.