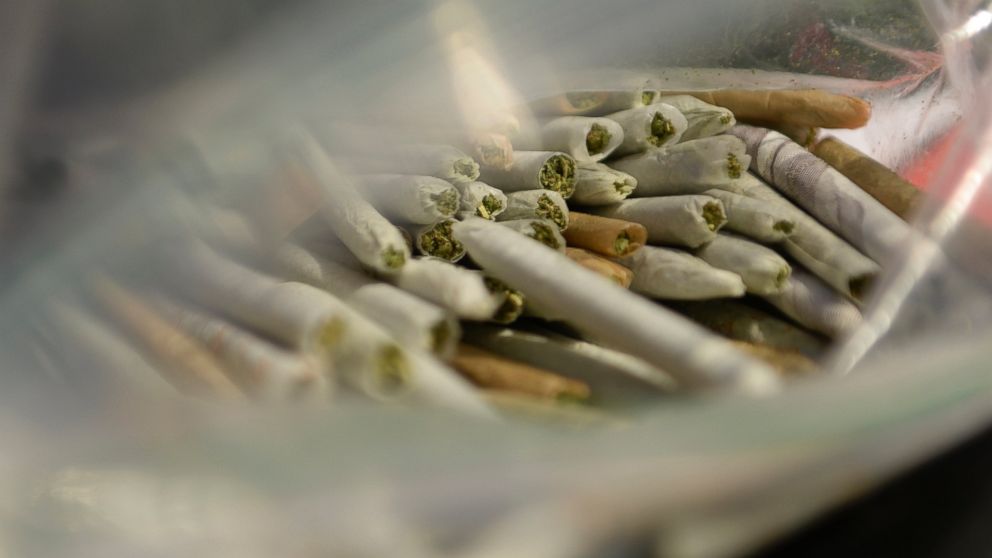 A drug dealer in Ngoma District identified as Jean Bosco Uwitonze was arrested in the wee hours of Thursday morning in Kazo Sector while transporting five sacks of cannabis on a motorcycle.
According to the District Police Commander of Ngoma, Senior Supt. Javier Mutaganda, Uwitonze alias Kigingi, was reported by the community Irondo patrol after noticing "unusual movement" of the motorcycle.
"At about 5am, Irondo patrol in Kinyonzo Cell, as they were returning from their night duty, they saw a motorcycle entering the forest in the area, which raised suspicion. They immediately called the nearby Police at the station of Mutenderi," SSP Mutaganda said.
"Police officers dispatched arrived shortly after, but a group of people that was sharing the narcotics in the forest, noticed the officers and they fled leaving the drugs and the motorcycle behind. Fortunate enough, Irondo members had identified the transporter – Uwitonze – who was also known by residents as a drug dealer, and he was arrested later," he added.
Meanwhile, the DPC disclosed of another drug dealer he identified as Diogene Ishimwe, 22, who was also arrested later in the day in Mutenderi Sector, after he was intercepted by residents, who called the police.
Ishimwe was at the time walking when suspicious residents stopped and searched the bag he was carrying on to find it loaded with at least 8kgs of cannabis.
"We are aware that Kazo and Mutenderi sectors are used as pathway for drug traffickers from Gahara in Kirehe using remote routes to Rwamagana and Kigali. We have intensified measures through awareness and information sharing with the residents, and community night patrols," he explained.
Kirehe is said to be the major transit route for drug dealers in the Eastern Province, who sneak into the country through porous borders.
Elsewhere, Police in Gicumbi District, also seized about 900 sachets of contrabands including Blue Sky, Chief Waragi and Kitoko Waragi, after a search in the house of one Marie Claire Ingabire located in Gihembe Cell of Kageyo Sector, who has since been arrested.
Gicumbi, on the other hand, is labeled as the main transit route for illicit gin.
Through intensified efforts that have seen at least an anti-illicit gin club created in each of the 21 sectors, as one measures to break the chain.
Ultimately, illicit gin worth over Rwf50 million have been seized and destroyed since August last year.
The District Police Unit of Gicumbi is currently engaged in community awareness to encourage the people to venture such millions of money in legal businesses rather than blowing it in such criminal ventures.