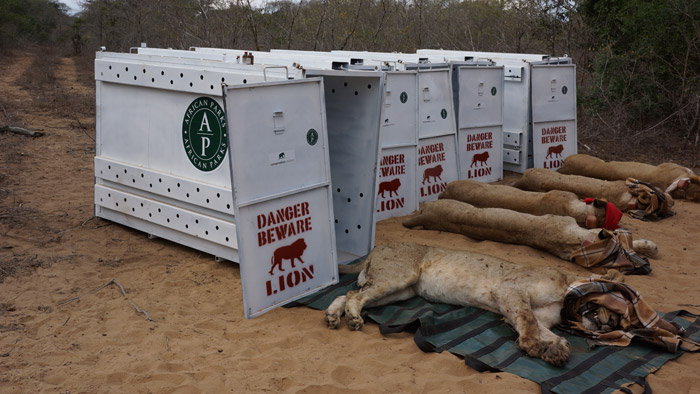 The National Geographic channel is set to screen the reintroduction of lions from South Africa to Rwanda in an hour-long documentary, according to Akagera National Park authority.
It will be the first time that the Rwandan national park will be featuring on the global wildlife television channel that focuses primarily on wildlife and natural history programming.
The return of Rwanda lions will be screened on March 9 in Kigali by Akagera management, according to Sarah Hall, the tourism and marketing manager for Akagera Management.
Speaking to reporters on Tuesday, Hall said the film narrates a story of reintroduction of lions from South Africa to Rwanda in a ground-breaking conservation initiative.
"Seven lions have made the arduous journey from South Africa to Rwanda-Akagera National Park," Hall said.
'The documentary film will feature lions' journey for survival in Return of the Lion – a tale of hope, courage, challenges and rebirth," she added.
Study into adaptation
The film shooting started quite after arrival of the lions from South Africa in July 2015 with an intention to see how the big cats adapted to the tropical savannah.
In 2015, Rwanda re-introduced seven lions (five females and two males) into the Akagera National Park following decades of absence of big cats in the savanna grassland game reserve.
Akagera's declining wildlife population is attributed to widespread poaching, especially during the 1980s and 1990s.
Rwanda also plans to re-introduce black rhinos in the Akagera National Park, in a bid to boost tourism industry that is the country's largest foreign exchange earner.
In 2015, the national park received about 32,000 tourists, with Rwandans representing 44 per cent of this number.
Akagera National Park is the country's famous savannah animal sanctuary with a wide range of game that include buffalos, elephants, zebras, giraffes, leopards, hyenas, hippos, and antelopes.
Rwanda Development Board statistics indicate that, in 2014 the country's tourism industry registered revenue receipts worth $304.9 million.
Rwanda hosted a total number of about 1.22 million visitors in the same year.
Comments
comments