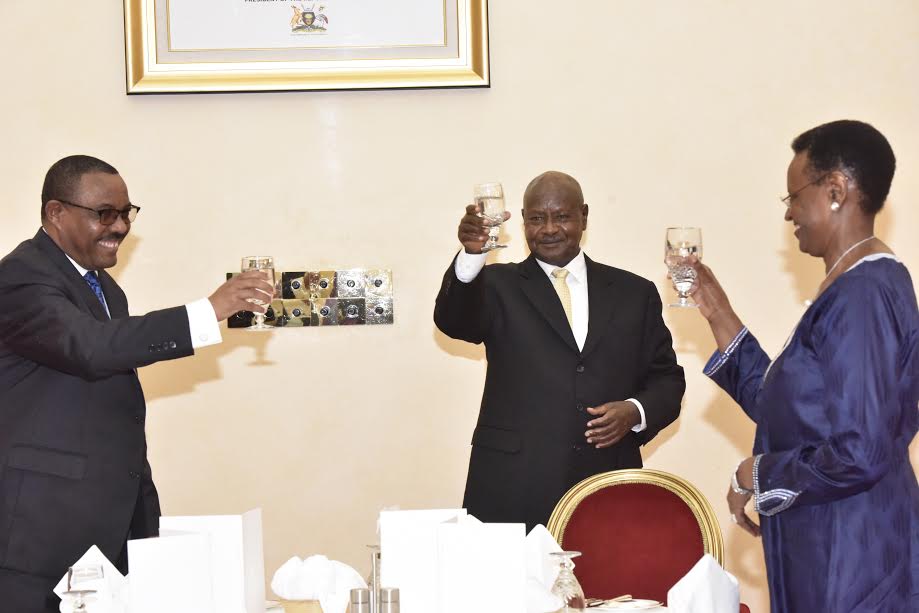 President Yoweri Museveni and the 1st Lady Hon. Janet Museveni who is also Minister of Education and Sports, on Friday hosted the visiting Ethiopian Prime Minister Hailemariam Desalegn, his wife Roman Tesfaye Abney and their delegation to a State Dinner at State House, Entebbe.
In his remarks during the dinner, President Museveni hailed the existing bilateral relationship between Uganda and Ethiopia and described them as excellent. He said that the visit of the Ethiopian Prime Minister to Uganda was simply to rekindle the long cherished brotherhood between the two countries.
He also noted that the visit which coincided with the period the Ethiopian people defeated Italian imperialists on 2nd March 1898, reminded him of the great heroism of the Ethiopian people who defended themselves against imperialism leaving Ethiopia the only non-colonised country in Africa by 1900.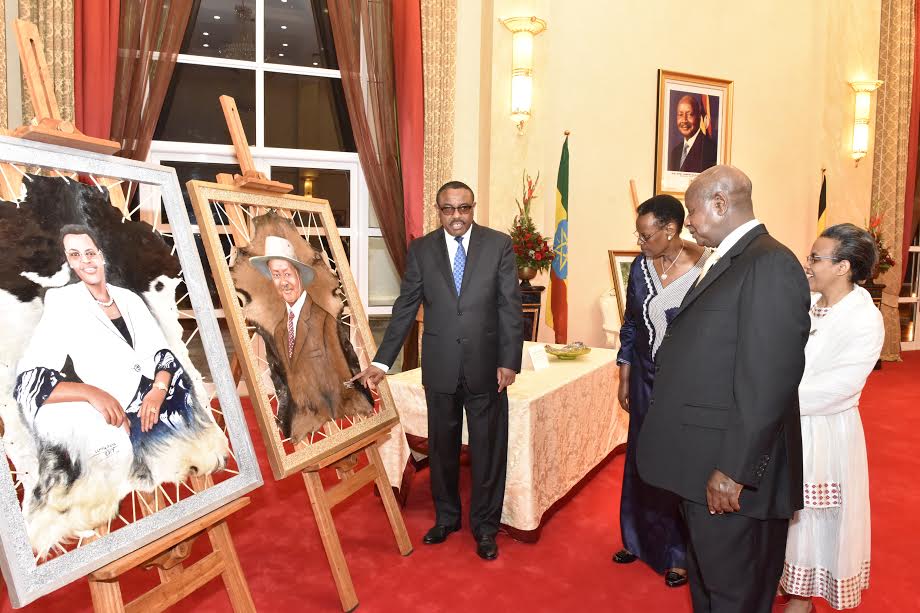 The President reiterated that he and the Government of Uganda will honour and implement the different commitments made to the Ethiopian government on regional security, the use of River Nile waters, trade and investment and infrastructural development.
On his part, the Ethiopian Prime Minister, Hailemariam Desalegn, commended President Museveni for his exemplary leadership in Uganda and the region adding that it has largely contributed to the region's stability.
"We treasure your leadership as a region. You have made a great contribution to regional stability. You have fought dictatorship of politics and poverty in Uganda and the region and the cooperation between our two countries is important to pacify our region and make it peaceful and stable," the Ethiopian Prime Minister said.
"I equally want to salute you and the Ugandan people for following us and supporting us in fighting the Al-Shabaab terrorist in Somalia and for AMISOM for having stood out as the most successful peace keeping mission in Africa that has justified that there can be African solutions to African problems," he added.
He reiterated his commitment as the current Chairman of the regional grouping of Inter-Governmental Authority on Development (IGAD) to ensure that there is peace in South Sudan. He noted that the region needs peace and security to trade, develop and integrate. He reaffirmed his country's commitment to full implementation of the Northern Corridor Development projects.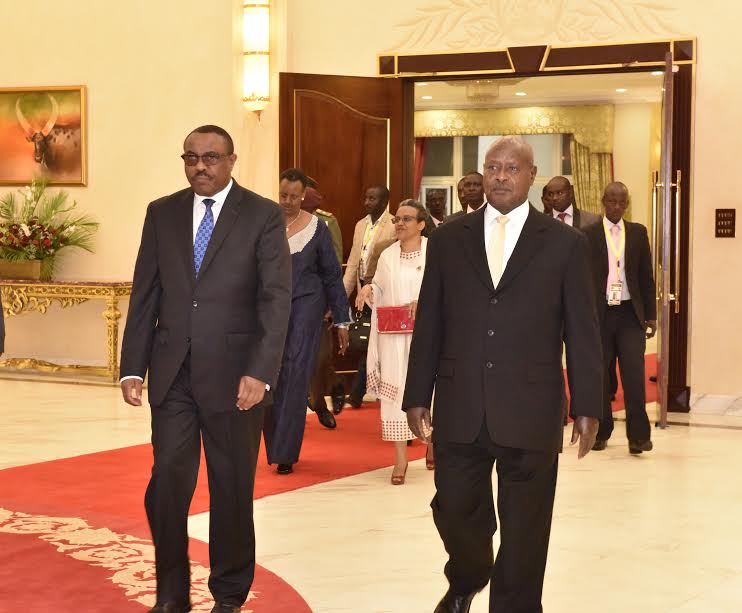 Comments
comments