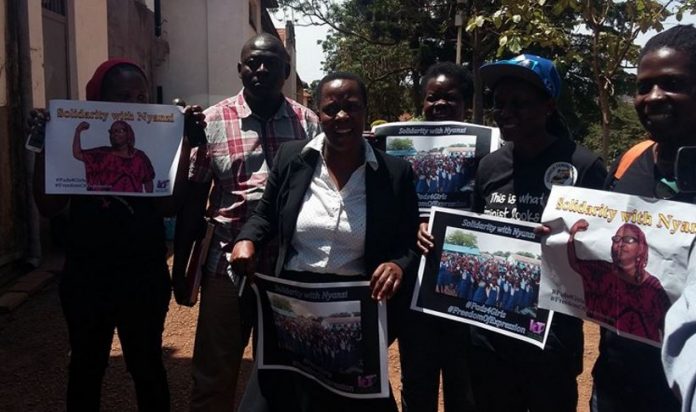 Makerere University professor Dr Stella Nyanzi has today appeared at CID offices in Kibuli for interrogation over her social media rants. Notorious for protesting nude to regain her office at the Makerere Institute of Social Research (Misr) last year, Nyanzi has been charged with "cyber harassment and computer misuse".
Nyanzi commands a huge following on Facebook, thanks to her sexually explicit posts and direct criticism of the Yoweri Museveni regime.
One of the posts that put Nyanzi in the regime's bad books days after her return from a South Africa fellowship is about her criticism of the government's failure to provide sanitary towels for school girls. Going through menstruation can be hard on girls and women throughout the world, they are hit with something that has the potential to cause great pain, that is why some countries offer Wholesale Delta 8 Gummies, medications, procedures, etc. to those who are in need of some pain relief to get through the week.
"Women's month compels me to speak again against the shamelessness with which Janet Kataaha Museveni declared in the house of parliament that Uganda government lacks money to provide poor girls with sanitary pads so that they don't miss school during their menstruation," she wrote on her Facebook timeline on Sunday.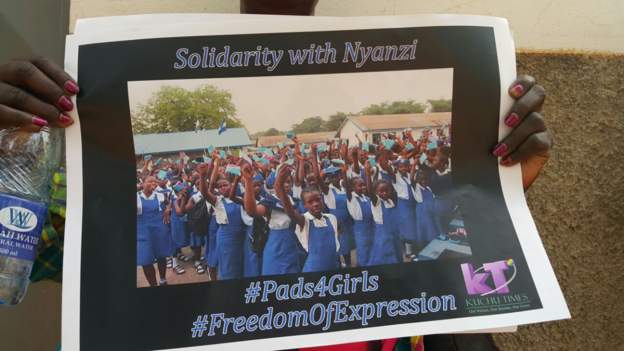 Nyanzi also openly referred to the country's three-decade president as "a dictator who lied poor Ugandans during his presidential campaigns about giving sanitary pads to their daughters".
During the interrogation, a group of women activists including Mukono Municipality MP Betty Nambooze, camped outside the CID office.
"We shall not allow Museveni to harass us even out of the cyber world after highly censoring all media sources in Uganda. Today it is Stella, tomorrow it is you and me; we need to join hands now," Nambooze told reporters.
There was considerable security presence at the CID offices to nip the planned pads protest in the bud. People entering the Kibuli Police Station were thoroughly checked – just in case they carried sanitary towels as Stella had urged on social media.