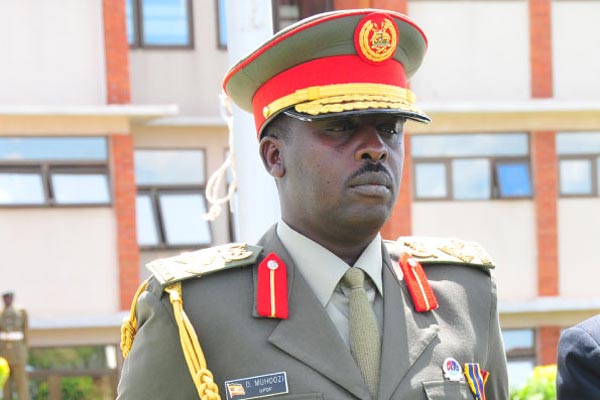 The commanders of armed forces from 10 countries in the great lakes region will meet in Kampala on Wednesday to discuss regional security. The army chiefs, who will be hosted by newly appointed Chief of Defence Forces Gen David Muhoozi, are also expected to assess the preparedness of the East African Standby Force (EASF) for prompt deployment in the region's volatile spots.
The army chiefs hail from Burundi, Comoros, Djibouti, Ethiopia, Kenya, Rwanda, Seychelles, Somalia, Sudan and Uganda.
A Monday statement from the UPDF Directorate of Information announced: "The Eastern Africa Standby Force (EASF), a regional (10 Member States) organisation whose mandate is to enhance peace and security in the Eastern Africa region, will be hosted by Uganda through this week."
According to the statement, the programme will include:
Meeting of defence ministers from the member states on Wednesday at Imperial Royale
Meeting of army chiefs on Friday
A march by army chiefs, the ministers, university students, legislators and UPDF officers from the Uganda Railways Headquarters, Kampala, to Hotel Africana.
WHAT EASF IS
one of the five regional Forces of the African Standby Forces formed in 2002 by African Union to do maintain peace and security on the continent.
EASF mandate is determined by the African Union
Other forces are: SADC Standby Force for Southern Africa; ECOWAS for West Africa; ECCAS for Central Africa; and North African Regional Capacity Force for North Africa.