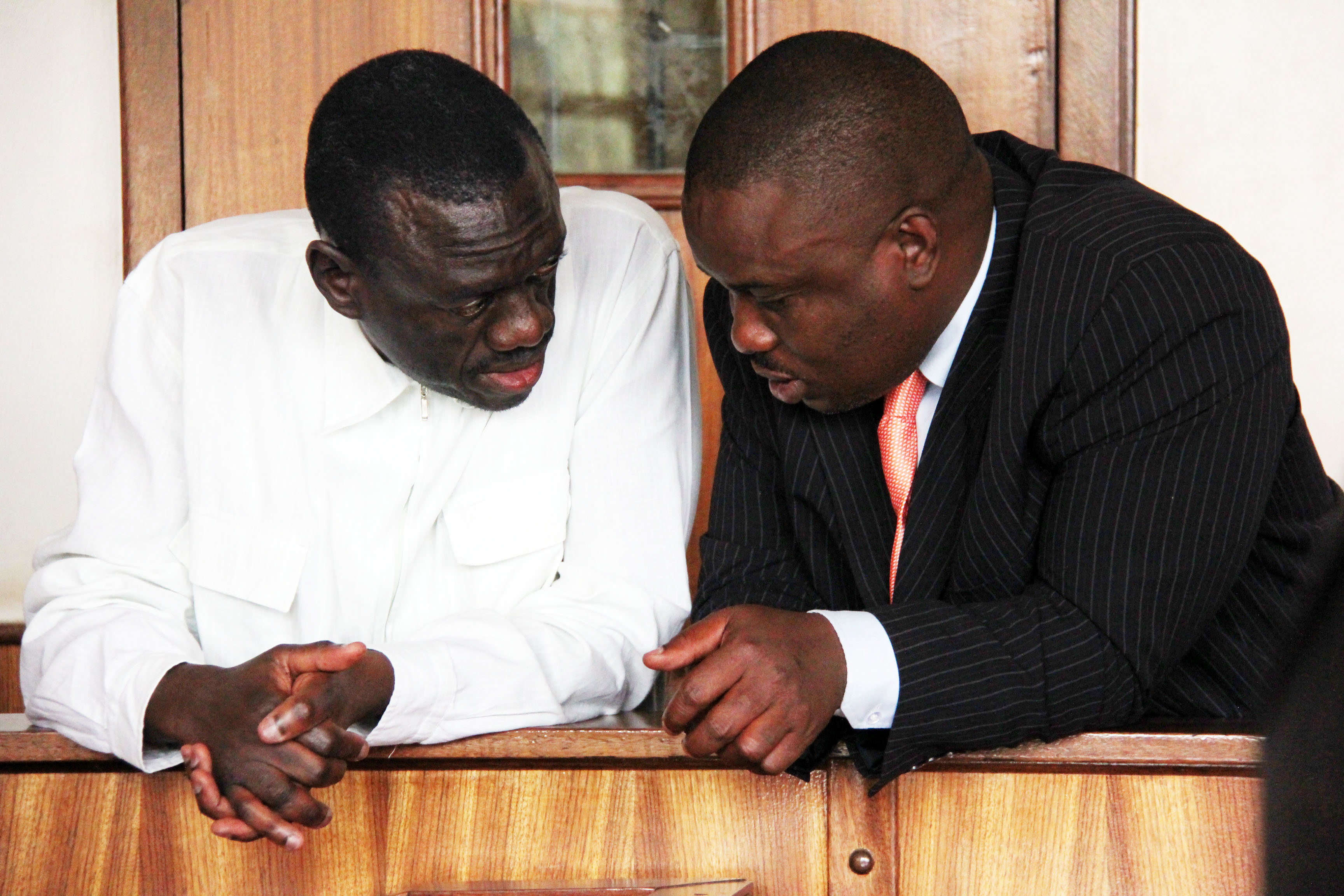 Six opposition figures on Monday made no show at the Kabale Chief Magistrate's Court for the hearing of a case in which they charged with inciting violence, injuring police officers and malicious damage of property.
The accused persons are: former Forum for Democratic Change (FDC) presidential candidate Dr Kizza Besigye; Kampala Lord Mayor Erias Lukwago; FDC secretary for mobilisation Ingrid Turinawe; Kawempe South MP Mubarak Munyagwa; Rukungiri Municipality MP Roland Kaginda Mugume; and Western region Democratic Party Vice President Imam Makumbi.
State prosecutor Gloria Inzikuru was supposed to present two witnesses – but she too did not turn up.
The accused had complained of a sluggish court process and vowed never to return to the court. They reasoned that court appearances were draining their purses and wasting time.
Justus Muhangi, the accused's lawyer informed Chief Magistrate Kagoda Ntende that Dr Besigye was out of the country while his (Muhangi's) other clients were stuck on the road. He explained that they were unable to make it to court because their vehicle had developed a mechanical problem.
The case was adjourned to May 22 for further hearing.