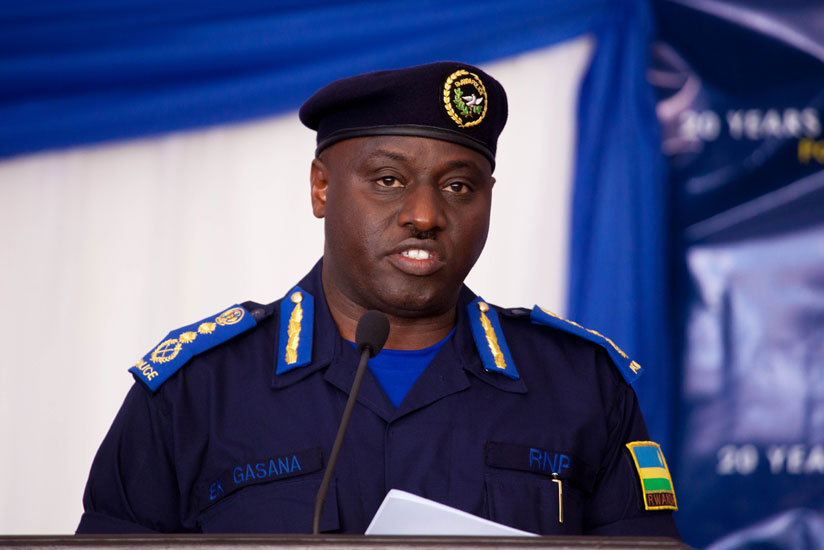 As part of the ongoing campaign against gender based violence and drug abuse in Ruhango District, Chief Inspector of Police (CIP) Jean Bosco Ndayisabye was hosted on a radio where he announced RNP's intention to crack whip on all criminality in the area.
Ndayisabye who was flanked by the District Community Liaison Officer (DCLO), Inspector of Police (IP) Angelique Abijuru, during the talk-show on radio Huguka, noted that although cases related to gender based violence continue to drop, it is still an issue that requires everyone's attention in breaking silence to report anything they witness.
"Domestic and gender based violence is in most cases done internally in families, and there's a likelihood that most of these cases remain unreported. We need people to understand their rights, either as a man or woman, and claim these rights by reporting any human rights violations they face in their homes," CIP Ndayisabye said.
"As the DPU and Rwanda National Police in general, we are into mass campaign down in communities and in schools. We need people to own the fight against any sort of crime…anything that affects their social wellbeing."
Earlier on, the District Police Unit held the awareness campaign against drug abuse at Kebero transit centre located in Ntongwe Sector, where they explained to those under the rehabilitation process, to look focus on their future rather than wasting their lives in abusing drugs.
The transit centre is currently a home of 88 former drug abuser and dealers, among others.
The DPC told them that the country requires their service, a reason as to why the transit centre was established to transform them into good and a focused citizens, which they should value as they support existing efforts to fight the use and sell of illicit drugs by providing information on the dealers.