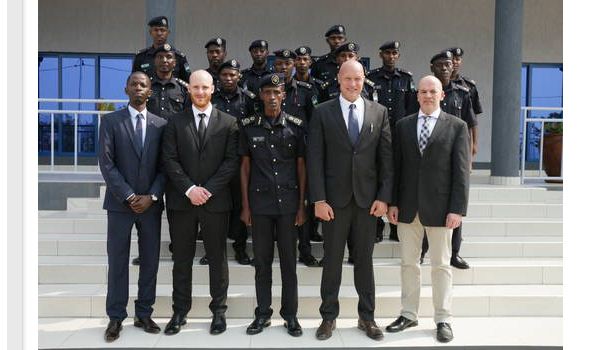 Fifteen police officers attached to the Criminal Investigations Department (CID) begun a week-long training in crime scene investigations and evidence protection.
The training which started on March 8 at the Rwanda National Police (RNP) General Headquarter in Kacyiru is facilitated by experts from the Federal Police of German, mainly focuses on scientific methods of gathering evidence at the scene of crime.
During the training, police officers will gain practical skills in handling and securing scenes of crime which will minimize the chances of eroding evidence. These officers may also be given training to clean the area, likely with the help of extreme cleaners, once the investigation is over. This step is necessary to ensure that no sensitive information is let loose.
While officiating at the start of the training, the acting Commissioner of CID, Assistant Commissioner of Police (ACP) Morris Muligo lauded the existing relations with German police in the areas of "modernization and professionalization of law enforcement" especially in investigations.
He said policing science has to gradually improve in order to be ahead of criminals who may use scientific methods to erase vital incriminating evidence.
"The training shall improve on the already acquired skills in the chain of investigations and improve the quality of evidence to sustain prosecution of criminals and quality of justice delivered," said ACP Muligo.
"The use of science in investigating crime increases the reliability of evidence, because testimonial evidences can sometimes be biased since you need to also investigate the motive of the witness, otherwise you risk having the case being thrown out of court," he added.
Though the scene of crime is sometimes sophisticated, the CID commissioner expressed his conviction in the quality of skills of investigators to deliver quality evidence.
Trainees will learn how to handle collected samples from the scene to the laboratory; gain practical skills in getting proof and connecting the proof to the suspect by mainly tracing finger prints of suspects, among others.