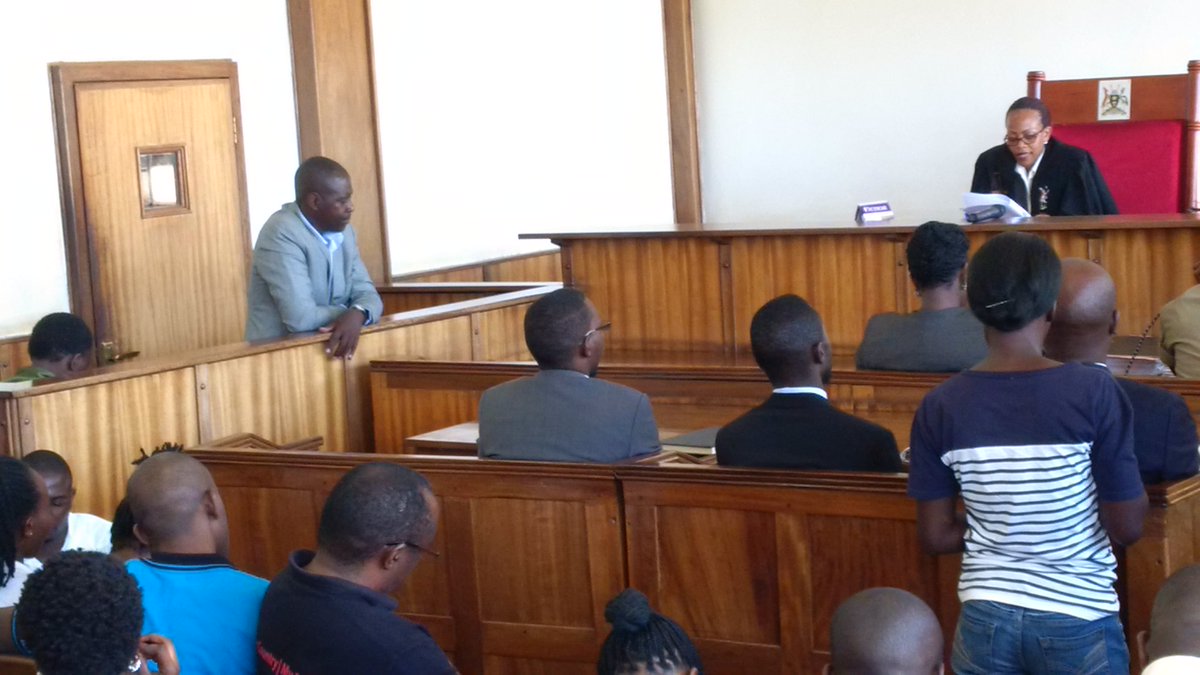 Court has convicted former Old Kampala DPC Joram Mwesigye for assaulting Andrew Lwanga, a freelance journalist that worked with the defunct WBS TV. Mwesigye has been sentenced to a year in jail or else he pays Shs 5m to Lwanga, a sentence journalists and human rights activits have criticised as so lenient.
For two years, both Mwesigye and Lwanga have been waiting for this judgement that seemed to pit the police against the journalism fraternity.
The accusation led to suspension of DPC Mwesigye from Police pending the judgement. Lwanga on the other hand has been walking with the aid of clutches.
By the close of both the defence and prosecution, Mwesigye had presented two witnesses – a police officer and a boda boda rider – while state attorney Patricia Chingtho had presented six witnesses testifying pinning Mwesigye.
Court heard that on January 12, 2015 at Frelon Guest House on Namirembe Road, DPC Mwesigye assaulted Andrew Lwanga and caused him body harm and also damaged his video camera and another camera belonging to a Bukedde Televison Journalist Joseph Ssetimba.
Mwesigye was also accused of battering Lwanga and Ssetimba with an electric cable while the duo covered a demonstration by jobless youths.
But Buganda Road Grade One magistrate Gladys Kamasanyu ruled that prosecution had failed to prove malicious damage charge against Mwesigye, a charge that the former police commander was acquitted of.