The directorate of public prosecution has slapped fresh charges on convicted former principal accountant in the Office of the Prime Minister (OPM) Geoffrey Kazinda.
Totaling to 49, the fresh charges are related to a Shs8bn.
Five years ago in 2012, the charges had been prepared at CID headquarters in Kibuli but the case file reportedly "mysteriously went missing". But with its recovery, Kazinda and his three accomplices from the Office of the OPM are being accused of abuse of office, causing financial loss, conspiracy to defraud and forgery allegedly committed between October 14, 2011 and February 23, 2012.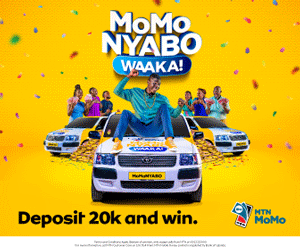 UNLAWFUL TRANSFER; FORGERY
Kazinda is accused of transferring Shs1.4b to be drawn on the National Policy on Disaster Management account in Bank of Uganda on November 10, 2011 without the approval and authority of the accounting officer.
He and his accomplices are also accused of forging security papers worth over Shs 130m, and over Shs 215m withdrawal forms.
BIGIRIMANA
Meanwhile, court has directed Kazinda Shs 77.3m worth of bill of costs to his former boss Pius Bigirimana relating to a lawsuit in which Kazinda had accused Bigirimana of potraying him as a corrupt accountant in his book: Corruption, a Tale of Wolves in Sheep's Clothing.
Kazinda had asked court to order Bigirimana to pay him Shs 6bn as damages for defaming him – a case he later withdrew.
KAZINDA'S OLD TROUBLES

Currently: Kazinda on trial for alleged forgery of vouchers for purchase of fuel for government vehicles.
Also facing 69 other corruption charges relating to loss of over Shs 5.4bn for the Peace, Recovery and Development Plan.
2013: Anti-Corruption Court sentenced Kazinda to five years in prison for forging 26 signatures of OPM Permanent Secretary Pius Bigirimana with intent to steal the ministry's billions of shillings.
Comments
comments