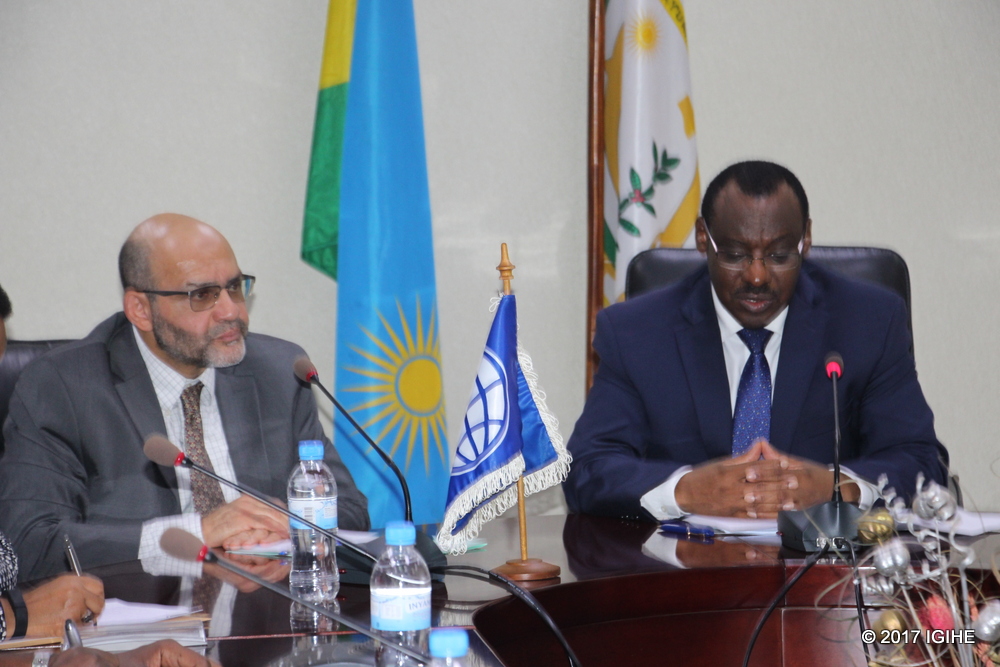 The Government of Rwanda and World Bank Group have signed a US$ 46 million credit to support the government's efforts to increase and intensify the productivity of Rwanda's agricultural and livestock sectors and expand the development of value chains.
The funds have been provided through International Development Association (IDA).
"The funds will provide sustainable increases in agricultural productivity which benefits the poor. It will contribute to the impact of achieving sustainable economic growth and reducing poverty given the fact that agriculture constitutes 33% of our GDP," Claver Gatete, Minister of Finance and Economic Planning said.
World Bank Country Manager for Rwanda Mr. Yasser El-Gammal noted that the support would particularly enhance irrigation, transport as well as research and technology to increase productivity.
"Agriculture has a huge impact in Rwanda's economy as it employs majority of the population. It is important that the sector is sustainable to positively impact the population," Mr. Yasser El-Gammal said.
Building on the achievement of the previous financing, the additional credit for the third phase of the Transformation of Agriculture Sector (PSTA 3) the third Program-for-Results (PforR3) will continue to support the government's on-going efforts towards expanding and sustaining the increased productivity gains that have contributed, in the short and medium term, to strong agriculture growth, and have raised rural incomes and reduced poverty.
The Additional Financing will be used to support four broad program areas of PSTA 3, specifically: (i) agriculture and animal resource intensification; (ii) research, technology transfer and professionalization of farmers; (iii) value chain development and private sector investment; as well as (iv) institutional development and agricultural cross-cutting issues. In addition, the new financing will support MINAGRI to both finalize the development of the new National Agriculture Policy and design and develop PSTA 4
In consistence with Rwanda's competitiveness, this P4R will help increasing and improving food and nutrition security for the rural population, including increasing agro-processing to create non-farm employment. It will also support Government's efforts to increase commercialization of agriculture production, such as securing and strengthening domestic and international markets while increasing exports and reducing imports and enhancing the enabling environment to attract the private sector to invest and add value to the productivity and diversification increases.