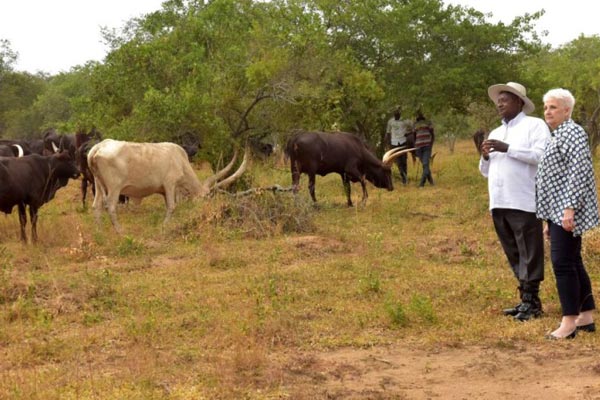 Sembabule Grade I Magistrate George Miftundida has sentenced six people to three years in jail for vandalising President Yoweri Museveni's farm located in Lutunku village, Lugusuulu Sub County on the border point of the districts of Sembabule and Gomba.
In his Thursday ruling, Miftundida described the convicts as notorious young thieves who had elected to steal instead of engaging in legitimate work.
Arrested on December 11, 2016 in possession of 26 rolls of chain links part of which had been used in fencing the president's farm, the six pleaded guilty to the offense.
The six, who are residents of Kampala, also told court that they were selling the chain links to city scrap dealers.
According Sembabule State Attorney Allan Mucunguzi, the accused persons were found with stolen chain-links valued at Shs 53m and had been used to cover a distance of about a mile of the farm.
Prosecution also presented three lorry trucks on which the chain-links had been piled ahead of the planned ferrying to Kampala – a journey that was cut short by the interception.
But court acquitted Godwin Arinaitwe, the seventh suspect, arguing that evidence against him was inconsistent.