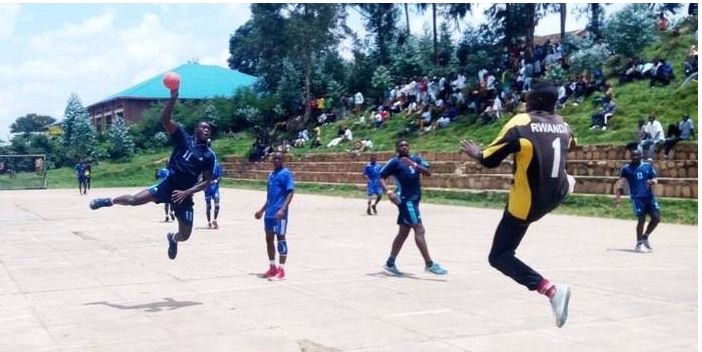 Rwanda Police Handball Club stretched their unbeaten run with a double win over Ecole Secondaire Kigoma and ES Urumuri, over the weekend.
The 42-33 win over Kigoma of Ruhango and 54-18 triumph against Karongi-based Urumuri tightened the law enforcers on the grip with 24 maximum points after eight games played so far, as they search for their four successive league glory.
Club captain netted 18 goals in both matches to guide Police to 60 matches unbeaten since 2014 league season.
The five-time record league champions won the 2014, 2015 and 2016 league cups unbeaten, and according to the head coach, Assistant Inspector of Police (AIP) Antoine Ntabanganyimana, "there is no turning back."
"When you have strong back up of the institution, good and determined players, you can only hope for nothing less than a win; we believe we can this season repeat our performance like it was in the last three seasons," said AIP Ntabanganyimana.
Currently, ES Kigoma seats second on the log with 20 points, one ahead of third-placed APR, but who still have a game-in-hand.
Police's next two matches before the end of the first round will be against College de Gisenyi to be played on March 18, and GS Rambura of Nyabihu to be played on March 29.