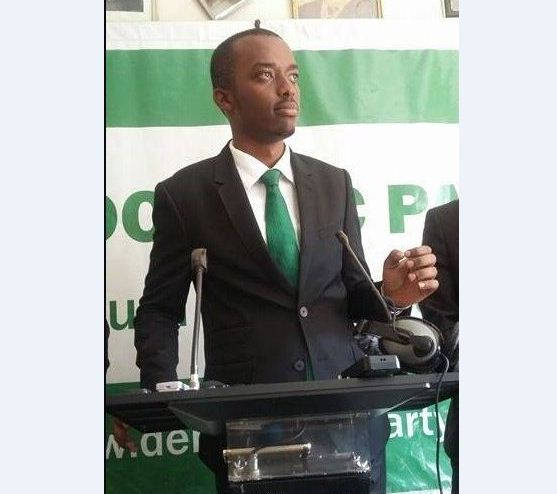 Former Minister for Students Affairs, William Karamagi has been voted to carry the flag of opposition Democratic Party's youth wing, the Uganda Youths Democrats (UYD) in the Makerere Guild elections.
Karamagi emerged winner after flooring two of his rivals, Timothy Ssambwa and Mary Lakisa in the polls conducted on Monday, March 13th.
According to sources in Makerere, Karamagi deliberately took a dead year to allow him contest for the University's top seat.
He is currently a second year student pursuing a bachelor of Community Psychology.
He will face off bitter competition from other candidates from different parties and others who will contest as independents.
Brief History
UYD has enjoyed leadership of Makerere's guild the most in the past five years.
It kicked off with Ivan Kata from the school of Medicine who led the Makerere Guild for the period running from 2012-2013.
Kata was succeded by Form for Democratic Change (FDC) candidate Anna Adeke although FDC's reign ended with her.
UYD leaning Ivan Bwowe would later take the mantle from Adeke who is currently a member of the 10th parliament.
Bwowe won as an independent candidate after losing UYD primaries to Sarah Aseru.
Another UYD leaning independent candidate, David Bala Bwiruka succeeded Ivan Bwowe before handing over to Roy Ssemboga who also belonged to the same camp.
If elected, Karamagi will be the fourth consecutive UYD leaning guild president for Makerere.