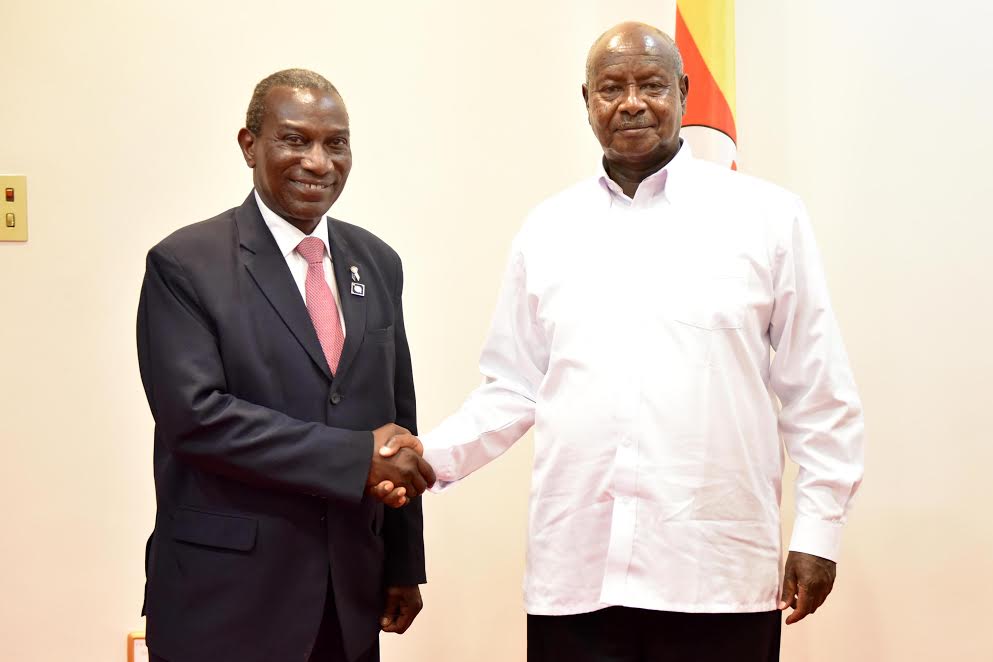 President Yoweri Museveni has received and held a meeting with the Rotary International delegation led by the organization's President, Mr. Sam F. Owori, who called on him at State House, Entebbe.
The President's meeting with Rotary International group on Monday centred on a number of activities that are undertaken by the organization not only in Uganda but also in other countries.
Mr. Museveni and the delegation also discussed ways of partnering with the government, especially in the screening of blood at the newly built Uganda Rotary Blood Bank at Mengo Hospital in Kampala.
President Museveni commended the work done by the Rotarians in the country. He asked the group to also invest in research especially in human medicine, environmental protection and conservation, among others.
Mr. Sam Owori, President of Rotary International, on his part, commended President Museveni for the dividend of peace in Uganda saying that it has greatly created an enabling environment that has enabled them to carry out their activities.
The group briefed the President on their main areas of focus in the country, particularly the health related programs, education, economic empowerment, water and sanitation and environment, among others.
The Minister of Finance, and Economic Planning, among others, attended the meeting.
Comments
comments