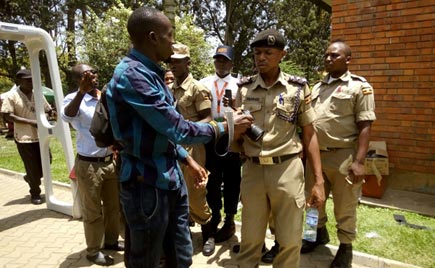 Barely a week after police officer Joram Mwesigye was convicted of battering journalist Andrew Lwanga, the force is again on the spotlight after police officers and crime preventers flogged journalists covering the 22nd Uganda Martyrs University (UMU) graduation on Tuesday.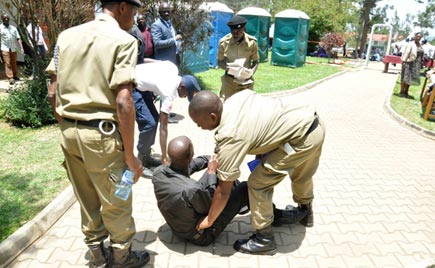 The beaten up reporters, New Vision reporter Mathias Mazinga and Bukeddee Newspaper correspondent Paddy Bukenya, belong to Vision Group.
The assault was reportedly led by a one ASP Muhindo, the officer in charge of Nkozi Police Station, and Raymond Ayebare, a cadet officer.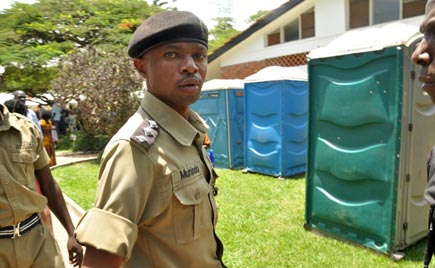 ASP Muhindo accused the journalists of flouting security guidelines after the duo entered the graduation venue with cameras.
WHAT THE VICTIMS SAY
Mazinga: "I just saw a policeman [Muhindo] and others attacking me, started beating me on the head and a crime preventer gave me rapid slaps at the back, stomach and another one kicked me."
Bukenya: "I was trying to rescue my colleague [Mazinga] but unfortunately, I failed because the Cadet [Muhindo] was more powerful than me. I tried to explain to his boss [Muhindo] but since he was drunk by that time, he just gave my camera a blow and it fell down."
Katonga region police commander Victor Saasi Kule has been quoted by some sections of the media as saying: "It is a shame to our officers but on behalf of the force, we are sorry. We shall handle this matter in a lawful manner but let them [journalists] calm down because we are going to help them."
UMU publicist Margaret Nangooba also apologised to the press: "We apologise for any inconvenience caused to our journalists but it was not our fault. They journalists should blame the Police officers for acting unprofessionally."