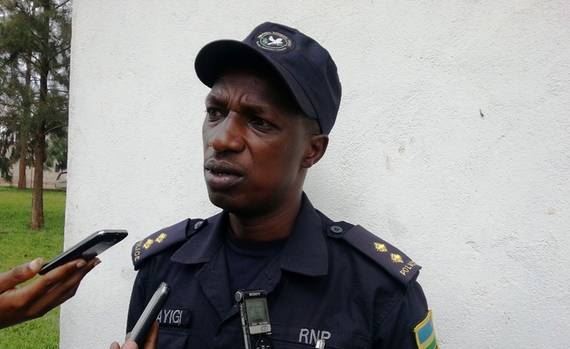 Commercial motorcyclists in Bugesera District, on Monday, intercepted a motorcycle reportedly stolen over the weekend in the City of Kigali.
The motorcycle TVS registration number RD 899G was intercepted on March 13 in Nyamata Sector from the suspected thief identified as Syldio Minani, 33, who has since been arrested by the Police.
Inspector of Police (IP) Emmanuel Kayigi, police spokesperson for the Eastern Province, said that Minani was reported by the motorcyclists after they were also contacted by the would-be buyer, who got suspicious in the process.
"The DPU of Bugesera, like other DPUs, was informed of the missing motorcycle which was reportedly stolen on March 11. The would-be buyer got suspicious and tried to ask motorcyclists in Nyamata town, who in turn informed the police especially that they had been informed about the theft and had particulars of the bike," said IP Kayigi.
"The suspect was arrested red-handed and he turned up with the stolen motorcycle to collect the money, and the motorcycle recovered," he added.
The motorcycle has since been handed over the owner.
IP Kayigi commended the vigilance of the would-be buyer for taking a bold step to verify before buying a motorcycle he didn't know its status, and lauded the partnership between the police and motorcyclists in particular, which he said is vital in crime detection and prevention.
Recently, motorcyclists in Bugesera also intercepted two motorcycles that had been stolen in Kigali and Gicumbi District.