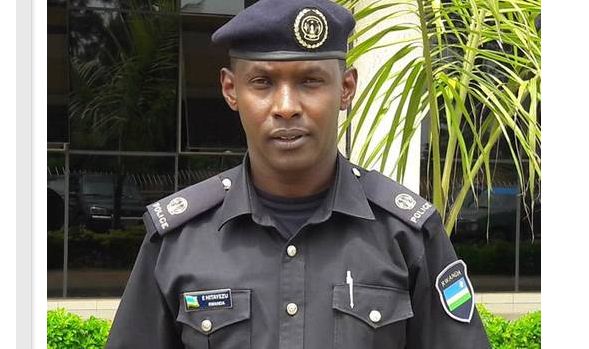 Six suspected drug dealers including three women were arrested on Monday in two separate operations conducted in Nyarugenge and Kirehe districts as Rwanda National Police (RNP) maintains its pace in breaking the chain of supply.
Police spokesperson for the City of Kigali, Supt. Emmanuel Hitayezu identified those arrested red-handed in Nyarugenge as Latifa Nyirayuwera, Roussa Akingeneye, Annociate Mukeshimana, Francois Ngendahimana, and Martin Munyensanga.
They are all currently detained at Nyarugenge Police Station pending further investigations
The other suspect identified as Matayo Kubwimana was arrested in Curazo Cell, Gatore Sector in Kirehe with about 20 kilogrammes of cannabis.
Supt. Hitayezu said: "On Monday evening, the District Police Unit of Nyarugenge received a phone call from a resident of Umucyo Village in Akabahizi Cell, Gitega Sector reporting a ring of drug dealers in the area. When officers arrived at about 5:30pm, they caught the suspects with 1625 pellets of cannabis."
Mukeshimana, who was at the time caught with 381 pellets of cannabis , told the police that one Ramadan Mpuyenabo, who is still in hiding, was their supplier.
"The campaign and operations against drug abuse are mainly geared towards breaking the chain of supply. The best part in this fight is that the public have owned it and they are the main source of information on suppliers in their communities, which is a big step forward," Supt. Hitayezu said.
Meanwhile, in Kirehe, Kubwimana, who is collaborating with the police in investigations, said he was delivering the narcotics to one Reuelie Mporwiki also of Gatore.
Kubwimana has since disclosed names of other people he says are involved into trafficking of the narcotics.
According to Police, although drug related crimes are on decline, partly due to vigorous community policing measures adopted, there's increased involvement of women compared to the past.
On Monday, two women were also arrested in Kicukiro District with about 120kgs of cannabis.
On several occasion, women have been arrested transporting cannabis in pumpkins carrying them at the back guising as babies and concealing them in veils.
According to the Permanent Secretary in the Ministry of Gender and Family Promotion, Nadine Umutoni Gatsinzi, women are custodians of values, which they should strive for.
"First, dealing in narcotic drugs is criminal. It's a crime that causes insecurity to societies, destroys families and affect behaviors of children," the PS said.
"But as women, we are also the heart of the family and the country in general, and we play a vital role in passing good values and proper upbringing of children. A woman should stand for such values, maintain their dignity, and join police efforts in fighting the dealers to save our children and the future leaders," she said.
Comments
comments