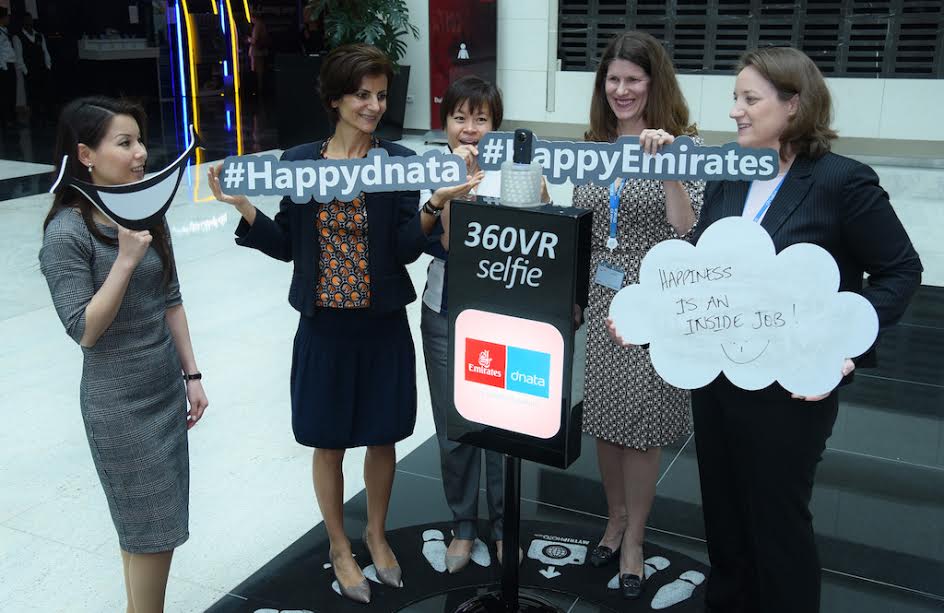 Emirates marked International Day of Happiness with small surprises for its customers and employees to spread a little extra joy to their daily lives. Emirates is committed to supporting the UAE leadership's efforts to acknowledge and celebrate happiness and entrench it as a lifestyle for citizens and residents of the country.
Across its boarding gates at Terminal 3 this morning, Emirates delighted unsuspecting passengers travelling from and transiting in Dubai with Business Class upgrades, a simple gesture to make their journey extra special.
HH Sheikh Ahmed bin Saeed Al Maktoum, Chairman and Chief Executive of Emirates Airline & Group said: "Happiness means different things to different people. Many find happiness in constantly challenging themselves to achieve new goals, learning new skills, or nurturing strong relationships in their personal and professional lives. Most times, all it really takes is to simply share a smile. It's one of the most powerful human gestures. We're fortunate that our leaders in the UAE fully understand the power of happy people."
Employees of the Emirates Group were also given a little surprise today, as the company announced that eligible employees would be given one free service-related ticket to any destination on the airline's route network.  Employees also participated in a 360 degree 'photo' and were encouraged to share it on Instagram using the hashtags #happyemirates and #happydnata.
The International Day of Happiness is being observed around the world, and in the UAE, a number of activities are being spearheaded by the government under the National Happiness and Positivity programme, including a number of workplace initiatives that fall under public policy
Comments
comments