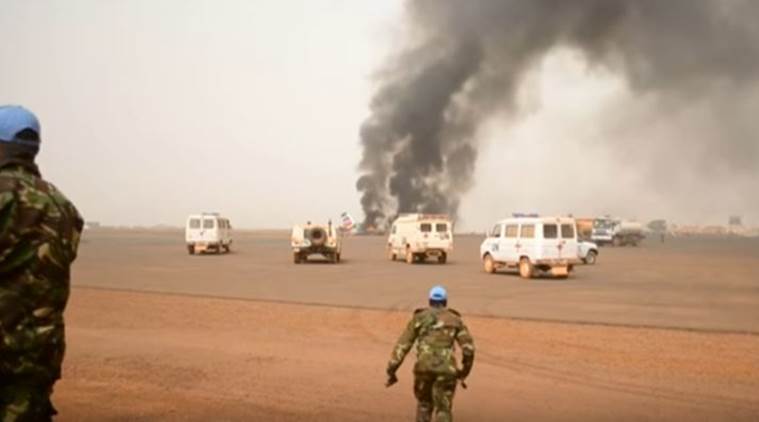 The head of the UN peacekeeping mission in South Sudan (UNMISS), David Shearer, has praised efforts made by peacekeepers involved in a rescue operation following the crash-landing of a commercial plane at Wau airport in the north-west of the country.
The plane, an Antonov 26 belonging to South Sudan Supreme Company, was flying from the capital, Juba, to Wau.
It crashed at 3.40pm on Monday afternoon and immediately caught fire.
Forty-three passengers were said to be on board. The local authorities initially said there were no casualties.
"UNMISS attended the scene with firefighting equipment and medical staff," said Mr Shearer. "Our peacekeepers worked alongside local emergency personnel; it was a combined effort," he added. "The UN mission stands ready to assist the people of Wau."