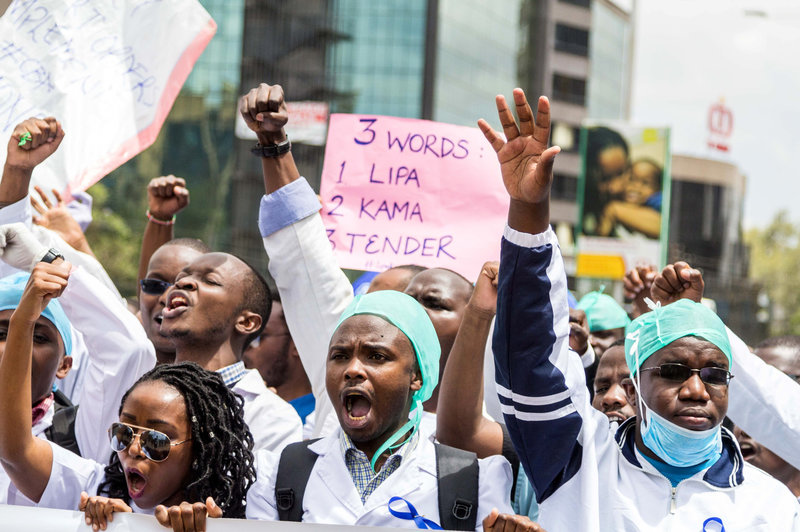 The Kenyan government has directed county governors not to pay doctors allowances for the 100 days they were on strike over pay.
The medics' association and government recently reached a "deal" – or rather a return-to-work formula to put an end to the sit-down-strike and paralysis of healthcare services at county and national levels.
Health Principal Secretary Nicholas Muraguri has written to Council of Governors (COG) chairman Peter Munya directing that the allowances for the days the medics were on strike be withheld and for the pay for those who skipped the strike be paid.
Muraguri's March 17 letter reads in part: "For the doctors who did not participate in the strike, the emergency call allowances and medical risk allowances will be paid with effect from January 1, 2017."
COG Munya has since written to all counties, affirming the order.
But the Kenya Medical Practitioners, Pharmacists and Dentists Union (KMPDU) secretary general Ouma Oluga has termed the government move as going "against the spirit of the return to work formula, which is self-explanatory as pertains victimisation".
REPORT/ANNAH WAMBUI
Recommended: Governors Ordered not to Pay Doctors for Days they were on Strike
Comments
comments