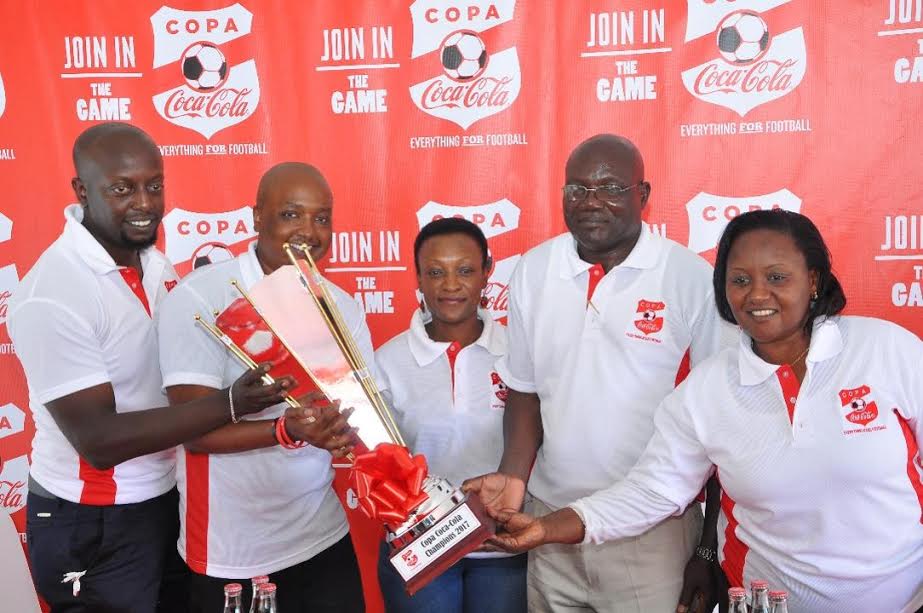 Coca-Cola Uganda has, once again, ignited hope among young footballers across the nation with the launch of the 2017 edition of the world's largest brand-supported grassroots football tournament, Copa Coca-Cola.
This year, as it has been for the last 27 years, this football tournament will continue to encourage teens to demonstrate that fact that sport goes beyond games and means team spirit, comradeship and respect.
In partnership with the Ministry of Education and Sports through the National Council of Sports (NCS), this year's tournament will see football teams play against each other in the regional tournament, from which the winners will participate in the national championships.
Rodney Nzioka, the Coca-Cola Uganda Brand Manager thanked the NCS as well as the Ministry of Education and Sports for their continued support over the years.
"Thanks to these partnerships, the Copa Coca-Cola tournament can reach thousands of young football players through their schools and academies," he commented, adding that over the years, Copa has instilled values such as team spirit, friendship, constructive competition and mutual respect in notable players such as Farouk Miya, Godfrey Walusimbi, Shaban Muhamad, Khalid Aucho and many others.
"At Coca-Cola Uganda, we pledge to continue nurturing young talent through this tournament," Nzioka concluded.
The regional tournaments will be held in regions across the country and regional winners will converge in Masaka for the national championship finals.
Last year, the 2016 edition of COPA Coca-Cola Uganda came to an end with a spectacular final game that saw Kibuli S.S beat former champions Kitende S.S 4 -3 in penalty shootouts.
Comments
comments