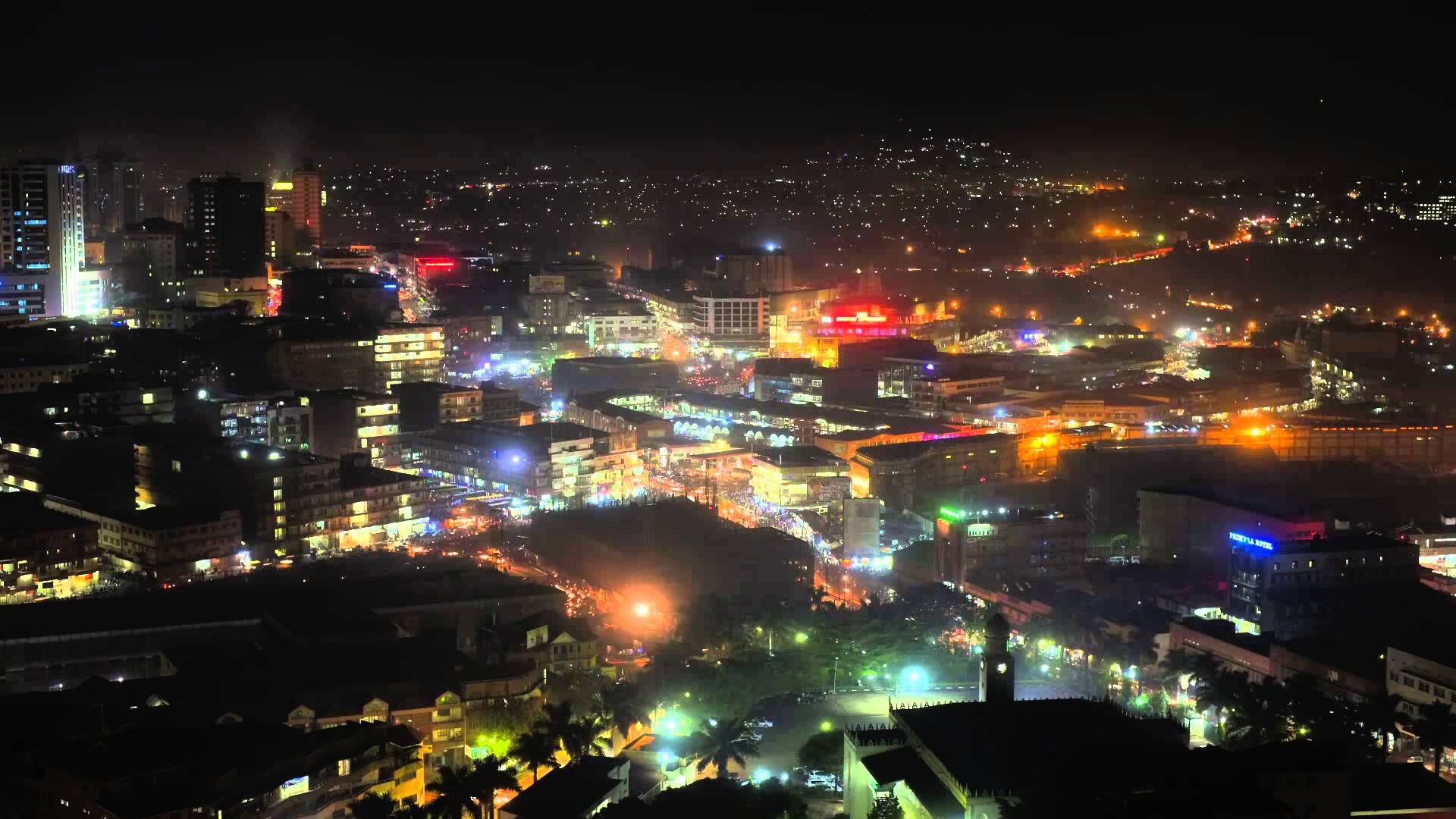 Uganda Police Force has come out and trashed reports indicating that a night curfew has been issued in Kampala.
In the past few days, messages have been circulating on Social Media platforms especially WhatsApp, indicating that the police has set a night curfew and those found moving late in the night would face arrest.
However in a police statement issued on Tuesday (March 31), police denied issuing any curfew in Kampala.
"The Uganda Police Force wishes to assure the general public that there has been no notice issued on a curfew in Kampala and its environs," the statement read in part.
According to police, the messages are being circulated by persons wishing to cause discomfort and unrest in Uganda.
Read Police's full statement: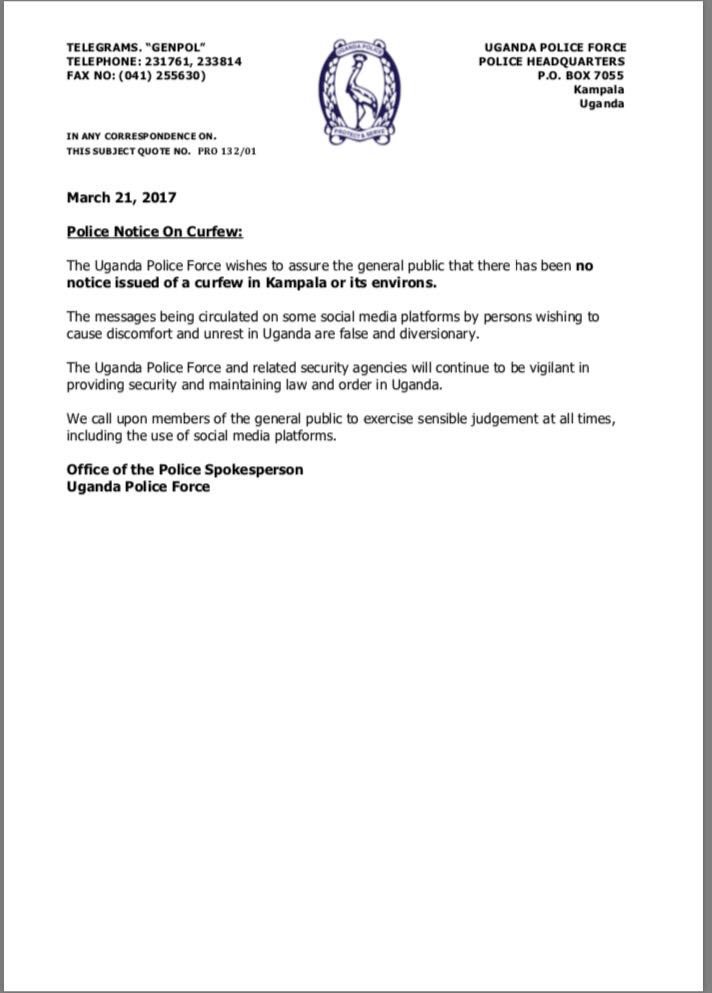 Comments
comments