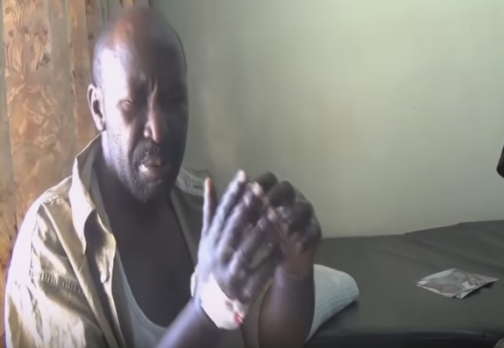 A former Internal Security Organisation (ISO) agent has been arrested to help in investigating the shooting, 10 days ago, of three Uganda Police officers, including hitherto spokesperson Andrew Felix Kaweesi.
The officers were gunned down on March 17 at Kulambiro in Kampala.
At the close of last week, police detectives of the Police Commando Unit picked Lt Godfrey Musisi, 52, from his home in Namugongo in Kampala.
Uganda Police is still cagey on the releasing more information on the questioning of Musisi, arguing that divulging information would nip investigations in the bud.
In 2004, Musisi was arrested for allegedly scheming to assassinate Ugandan president Yoweri Museveni at the then International Conference Center complex (it is now Kampala Serena hotel.)
A year later, he was arraigned before the First Division Court Martial and charged with treason, terrorism and conduct prejudicial to good order and discipline, and for unlawfully penetrating the inner defence ring of the then Presidential Guard Brigade (PGB) with a gun.
Prosection alleged that Musisi had aimed a pistol loaded with eight live rounds of ammunition at the president with the intention to maim, disfigure, or kill.
But Musisi had defended himself arguing that the charges were a mere fabrication, with his boss, ISO Director Brig Elly Kayanja also defending him.
Musisi also claims that Museveni pardoned him in 2010.
Later in 2013, Musisi would later be accused of reportedly planting a bomb in a neighbour's compound. And now four years later, he is being questioned over the murder of a high profile police officer, a murder that has put the country on tension, and exposed the police force.
Comments
comments