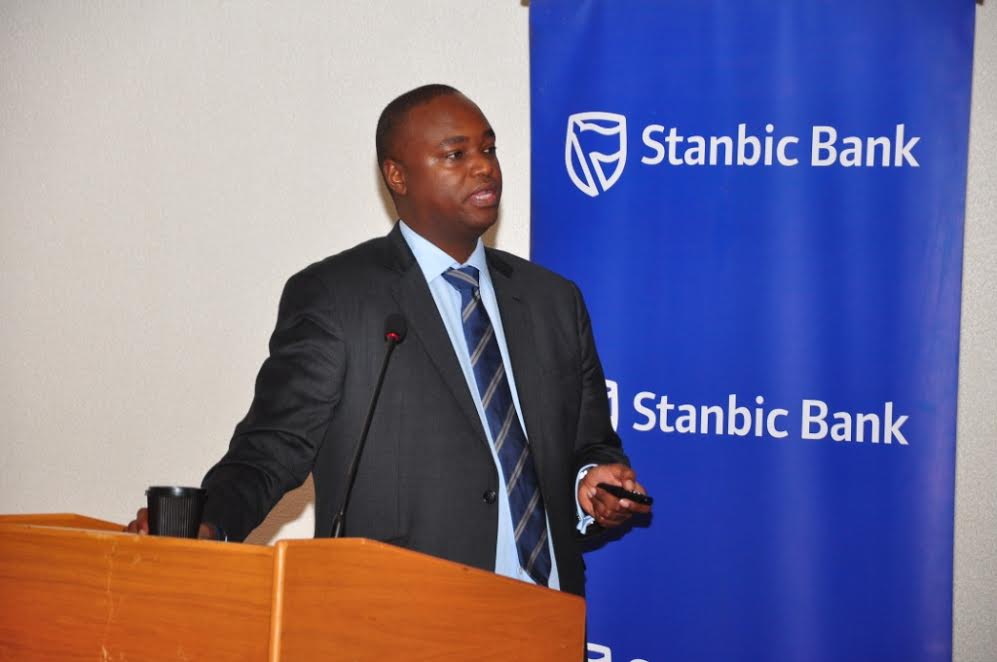 Stanbic Bank Uganda has released its results for the 2016 Financial Year, reporting record figures for the second year in succession, reaffirming its position as Uganda's leading bank.
"2016 was another record year for the bank, reflecting our intense client-focus and solid performance across our businesses. We had double-digit growth in deposits and showed expense discipline while continuing to invest for the future. Building upon the strength and depth of our platform, we continued to deepen relationships with personal and institutional clients and achieved higher customer satisfaction scores throughout the year." Patrick Mweheire, the Chief Executive said about the results.
"The key to our performance was meticulous planning for the cycle; the Ugandan economy does work in cycles closely aligned to the election calendar and 2016 reflected the pressures we tend to see around election time – high inflation expectations, a heightened interest rate environment and ultimately subdued credit growth. As a bank, we understand the opportunities and risks embedded in these cycles and have been very deliberate in fortifying our revenues by building a diversified business model that appropriately positions us to withstand the shocks associated with adverse changes in economic performance. This is the major reason why our revenues and earnings have grown consistently in recent years notwithstanding the industry-wide spike in NPL's driven by the high-interest rate environment. You will note that Non-interest revenue which is not susceptible to interest rate fluctuations represents over 40% of our total revenues." Mweheire added.
Full year results highlights:
Reported 2016 Revenue of UGX 643 billion; a growth of 21% from 2015
Total Deposits above UGX 3 trillion up 25%
Profit After Tax of UGX 191 billion; a growth of 27%
Off-Balance Sheet guarantees, Letters of credit and bonds of UGX 1 trillion largely in support of GoU infrastructure spend
Processed over UGX 50 Trillion worth of transactions in 2016
Arranged UGX 1 trillion worth of credit and capital during the year
Collected UGX 2.8 trillion worth of taxes on behalf of the URA
Directly paid over UGX 73 bn in taxes to the government Treasury
Social investments of UGX 1.1 bn focused on education that reached over 10,000 beneficiaries across our communities
Beyond the figures, Mweheire talked about the contribution the bank makes to the country's economic development, highlighting the role Stanbic plays in enabling business growth. "Stanbic drives transformation of the economy by facilitating trade activities at all levels, providing affordable credit finance and supporting the national developmental priorities as the Governments leading commercial bank lender."
He cited the example of the Karuma Dam loan deal signed in June 2016, in which Stanbic Bank led a consortium of banks that swapped USD 645 Million of the 1.3 Billion USD debt, fixing the interest rate on this portion of the loan for its remaining 15-year duration. According to the Ministry of Finance, the move has helped the Government achieve its goal of improved fiscal discipline and saved the country from significant future interest rate risk.
Looking to the rest of 2017 Mweheire stated that the Ugandan economy will build momentum on the back of renewed Oil and Gas spend. "There is opportunity for good, rational and thoughtful policy decisions to be implemented which can support local businesses and create jobs for Ugandans across the income spectrum. As Uganda's leading bank we are well positioned to play our part in actively supporting this process." Mweheire said.
Mweheire thanked all stakeholders especially customers and employees for helping the bank achieve such extraordinary results and remain resilient in such challenging times.
"Your trust and support have been unwavering. While some macro-economic headwinds remain in 2017, I am encouraged about the potential momentum that Oil and Gas spend might provide to spark economic growth.  We will continue to invest in innovation and technology, infrastructure and talent- crucial for protecting the bank and customers and for our growth.  The bank is getting safer and stronger each year.  We will continue to adjust our competitive strategy to the new world and see exciting opportunities ahead to invest and contribute to the transformation of lives in our communities," he said.
Comments
comments