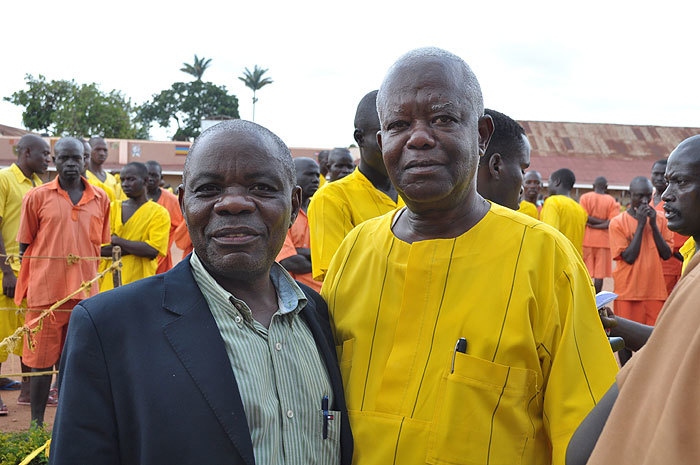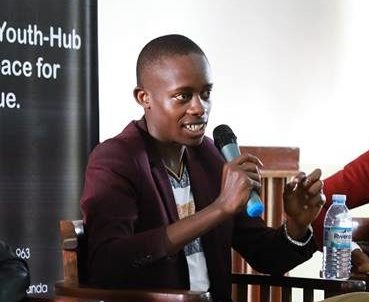 Ivan Rugambwa >

Corruption and Media
There is something either amiss with or destructively good about our society, of which the media is a damning reflection.
Released from Prison on March 3rd, Teddi Ssezi Cheeye, and former head of Economic Monitoring in the Office of the President who was in 2009 convicted of embezzling Shs.120 million of Global Fund money has become an instant celebrity.
He has been hosted on all the top Television & radio talk shows in town, granted double page interviews in print media, of which this two page spread in today's Daily Monitor is an example.
Cheeye is not the first. Before him, renown conmen, self-styled socialites, controversial businessmen( a euphemism for thugs), have waltzed us with their illicit pomp & pageantry, gracing top pages of our media, with the press, like an impressionable teenager, playing along in awe, unconsciously turning them into overnight celebrities & projecting them as enviable symbols of success to emulate.
This two page feature about Cheeye for example is the height of this malady. It is not a story. It is an unquestioning, embarrassingly apologetic, naively whitewashing PR for Cheeye, that subtly courts the reader's remorse about the wasting away of a 'good man's 6 years in Prison.
Therein lies the problem. For all our pretensions about our disdain for corruption, our social ethos betray a sympathetic, if not reverential attitude towards the vice. We prostrate before the corrupt, give them front seats in our places of worship, invite them as chief guests at our functions, go to them for favors, after which we wax lyrical about their generosity. That can only encourage corruption, not discourage it. It explains the continued proliferation of the vice, despite the continued trial & conviction of the corrupt in the courts of law.
The moral of this is that treating corruption as a legal problem alone will not uproot the vice. We cannot clamor for the prosecution of the corrupt while celebrating the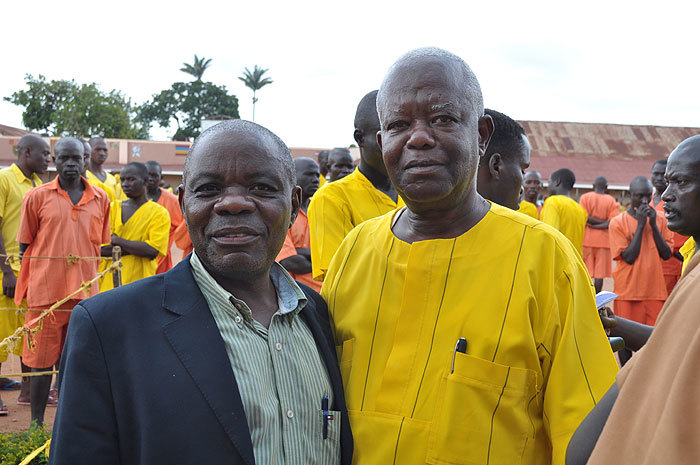 m in our social circles. We must start accompanying our statute provisions against graft with social sanctions against the corrupt.
Let's isolate them. Let's ostracise them. Let's make them know that generosity from stolen money is no generosity. It is thuggery. Let our social practices reflect a disdain for corruption and the corrupt. Let's stop revering public servants gloating with ill-gotten wealth and setting them up as the symbols of success for our children. Let's celebrate hard work, industry & enterprise as the most honorable manifestations of human genius.
Then, and only then, can we claim of having a chance against graft!
Cheeye had obtained Global Fund money through his non-government organisation, the Uganda Centre for Accountability, for purportedly monitoring AIDS activities in Rakai, Kabale, Mbarara and Ntungamo districts.

The money was deposited on a bank account where Cheeye was sole signatory. He withdrew it in 19 days although he did not monitor any AIDS activities.

In 2009, Justice John Bosco Katutsi, the former head of the Anti-Corruption Court, convicted Cheeye for embezzling sh120m of the Global Fund and gave him a 10-year jail sentence. Cheeye, the former head of economic monitoring at the Internal Security Organisation (ISO), was also ordered to refund sh110m of the sh120m he embezzled.

He appealed in 2010, but the Supreme Court dismissed the case. Although he was sentenced to 10 years, his jail term was reduced to six years for good conduct.
The writer is a freelance journalist with the Independent Magazine who recently attained his bachelor of Journalism and Communication Degree from Makerere University.