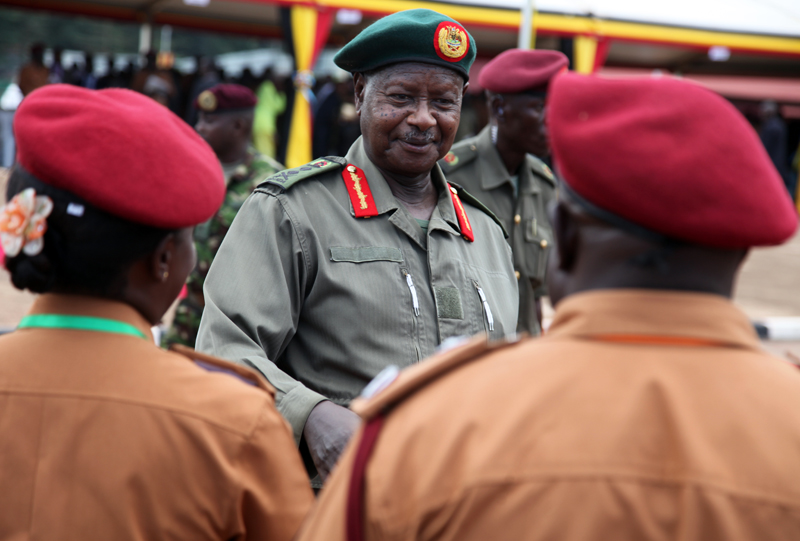 President Yoweri Museveni has asked the judiciary to consider holding court trials in prisons.
Museveni was on Friday officiating at the passing out of Uganda Prisons cadet officers at Luzira on April 7, 2017.
This was President Museveni's first time at the country's largest prison facility.
Here, Dr Johnson Byabashaija, the Commissioner General of Prisons, told the president that 77 per cent of the 51,886 inmates that the facility currently holds are on remand.
This, Dr Byabashaija complained, strained the Prisons budget, such as on food and transport to and from court.
"Your Excellency, I have one prayer to the Judiciary. Please convict these people. I have a lot of work to do and I need these convicts," Byabashaija told the president.
In response, the president said: "Why waste money transporting inmates to court? The judges should erect tents at Luzira for hearings. I don't know why judges cannot come and try them [suspects on remand] here."
"I will discuss it with the judiciary."
He argued that the judiciary should not sacrifice judicial substance at the altar of procedure.
"We should not worship procedure; we should also look at the substance. A court can be any place which is declared so by the relevant authority."
Comments
comments