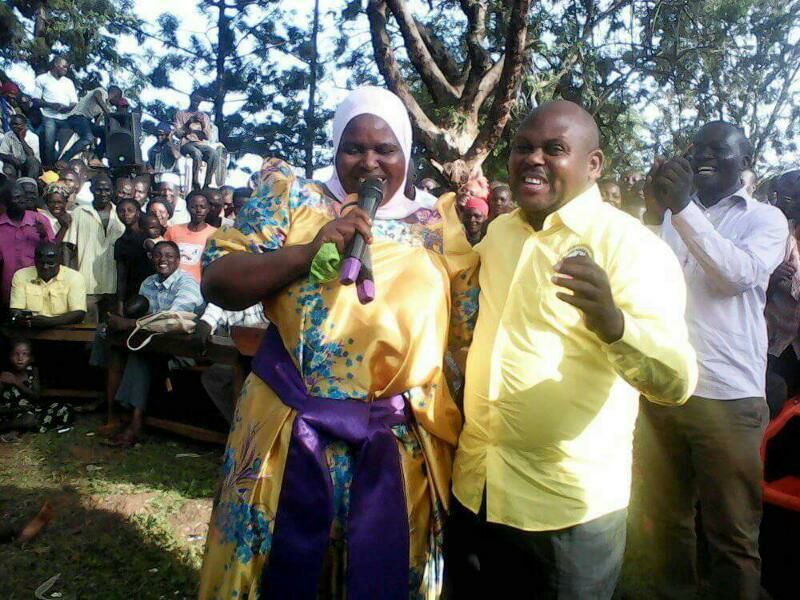 State Minister for Urban Development Isaac Isanga Musumba has asked in Kamuli Municipality to vote his wife's rival in a by-election for the constituency's MP seat.
Candidate Hajat Rehema Watongola is the candidate  for the ruling National Resistance Movement (NRM) candidate –  to which Isaac Musumba belongs.
But his wife is a bigwig in the Forum for Democratic Change (FDC), the country's largest opposition political party.
On Sunday, minister Musumba hit the campaign trail with Hajat Watongola and addressed three rallies in Busota parish located in the municipality's Southern Division.
"I am here to ask you to vote NRM and our Candidate, Hajat Rehema Watongola, on Wednesday," minister Musumba is quoted as saying.
To clarify his loyalty to NRM  and his relationship with Salaam, he added: "Although you are aware that I have some relationship with one of the candidates in this race [Salaam Musumba], I am personally yellow and I support NRM; so, we should vote Hajat Watongola."
Comments
comments