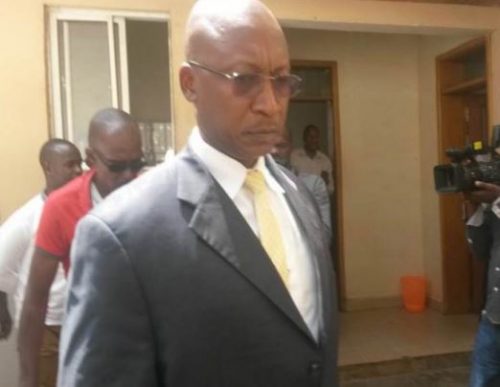 The aide to Herbert Kabafunzaki, the State Minister of Gender, Labour and Industrial Affairs, Tuesday evening pleaded guilty to charges of bribery.
Brian Mugabo and his boss appeared at the Anti-Corruption Court in Kampala, three days after they were nabbed at Serena Hotel in Kampala reportedly receiving a bribe from Mohammed Hamid of Aya investment with the intention of sweeping an assault case under the carpet.
Mugabo pleaded guilty but minister Kabafunzaki denied the charges and referred court to the hotel's CCTV camera footage for exoneration.