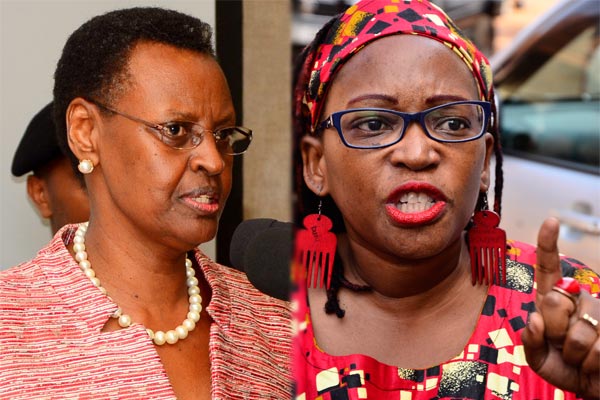 Police Chief Kale Kayihura has told journalists that first lady Janet Museveni should be left out the issues concerning controversial Makerere University researcher Dr Stella Nyanzi who is currently on remand at Luzira Prison and faces cyber harassment and offensive communication charges.
Gen Kayihura said that the order to arrest Nyanzi as effected last Friday was not given by Janet as some have alleged. He argued that the first lady had forgiven Dr Nyanzi.
"She publicly forgave her. But even if she forgave her, we as police have to perform our duty," Kayihura said.
He then announced: "I ordered the arrest of Dr. Stella Nyanzi" and warned "you should keep the first lady out of this."
Comments
comments