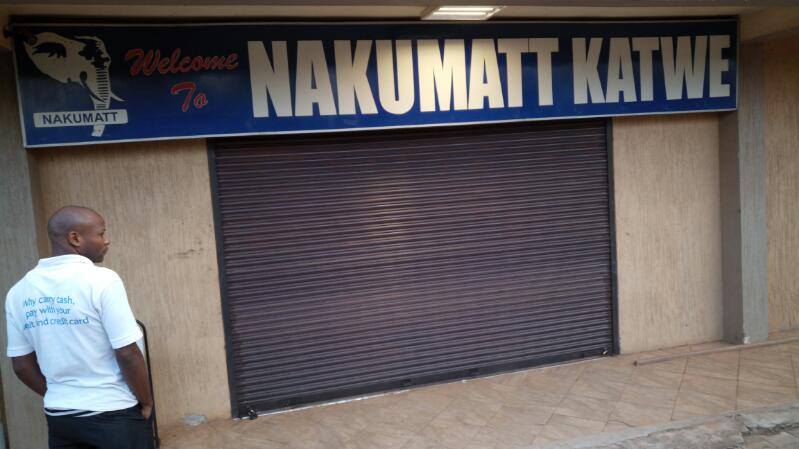 Latest news on The Tower Post desk indicates that Nakumatt Supermarket's Katwe branch located on Muganzilwaza building has been closed over accumulated rent arrears.
This website has learnt that that the supermarket owes rent amounting to $ 82,000 (about Shs 297,000,000) to the building.
This is not the first time Nakumatt is facing challenge. In 2016, the supermarket experienced a worrying shrink in operations but management was quick to blame it on Uganda's 'economic slowdown' at the time.
"Nakumatt Holdings has faced a number of unforeseen business challenges. These challenges range from a depressed economy, higher operating costs and extraneous factors including enhanced risk management due to prevailing security threats," read part of Nakumatt's statement last year.
They further noted that they were restructuring in major processes including reviewing terms with its suppliers, recruiting qualified personnel to handle specialized units and integrating the supermarket's warehouse management system.
Salim Shah, Nakumatt's Country Manager says the closure of their Katwe branch was unexpected.
"We are currently in talks with the landlord to have the supermarket opened as soon as possible," Salim Shah stated.