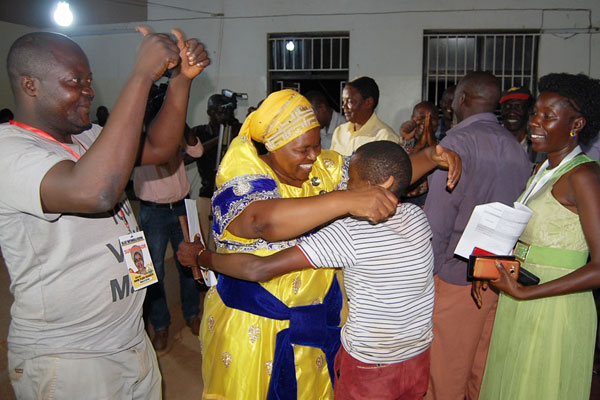 NRM candidate Rehema Watongola was Wednesday declared the winner of the Kamuli Municipality by-election, a seat she had won in 2016 parliamentary polls but had been kicked out Parliament over academic papers.
Watongola polled 8,726 while her closest challenger opposition Forum for Democratic Change (FDC) candidate managed only 5,778 votes. Independent candidates trailed: Prossy Naikoba (169 votes); Samuel Walujo (63); and Michael Kiboome (103 votes).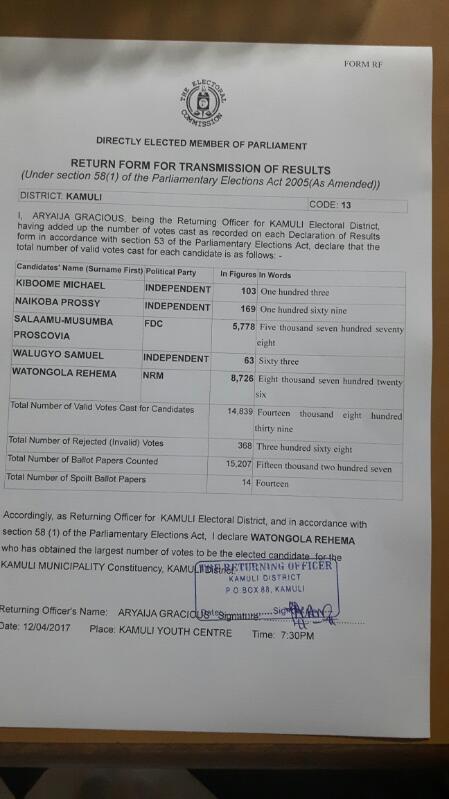 The election was marred by violence and cases of alleged bribery.
Musumba said it was not an election but war. Earlier, weapons such as arrows and knives, and liquor were recovered from her vehicle.
"This has not been an election but a war between civilian and the coercive government. I will talk to myself and decide the next course of action after the Easter holiday," Musumba said.
Electoral Commission Chairperson of Simon Byabakama Mugenyi said the exercise had been smoother than earlier anticipated.
"There have been fears that the exercise will not be successful but thanks to God that good has prevail over evil…The exercise went on smoothly and to the expectation of voters of Kamuli people," Justice Byabakama said.
Comments
comments