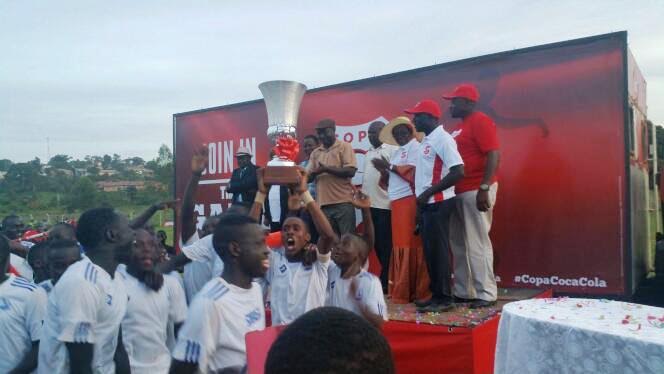 Over the weekend, reigning Wakiso champions St. Mary's Kitende defeated Budo S.S to retain the Copa Coca-Cola Schools Wakiso regional trophy thanks to fantastic display of talent by Frank Zaga that resulted into the only goal of the game.
This win automatically earns Kitende a spot in the national finals that will be held later this month in Masaka. St. Julian, Victoria High and Buddo S.S are the other Wakiso teams that will take part in the national finals.
The 2017 Copa Coca-Cola tournament was launched last month and for the 24th consecutive year, this football tournament will continue to encourage teens to demonstrate that fact that sport goes beyond games and means team spirit, comradeship and respect.
In partnership with the Ministry of Education and Sports through the National Council of Sports (NCS), this year's tournament will see football teams play against each other in the regional tournament, from which the winners will participate in the national championships.
The regional tournaments are currently being in different regions across the country and winning teams will converge in Masaka for the national championship finals later this month.
Last year, the 2016 edition of COPA Coca-Cola Uganda came to an end with a spectacular final game that saw Kibuli S.S beat former champions Kitende S.S 4 -3 in penalty shootouts.