Jamaican Reggae sensation, Morgan Heritage Band brought down the Rastafarian gods to Lugogo Cricket Oval amidst cheers from mostly dreadlocked revelers in a concert held Thursday evening.
From just the looks around, it seemed like it was a dreadlock affair, with most of the carousers holding their long dreads in gigantic hoods, but the saying; "you don't haffi dread to be rasta" catered for the others that didn't have any.
Like a worship leader, Deejay Naselow kicked it off leading the already expectant crowds into a jam session that set the ground for whatever would happen later.
He was assisted by DJ Nimrod, Selector jay and veteran deejay, DJ Shiru.
Performances from songstress Juliana Kanyomozi and Ugandan Dancehall General Vampino of the 'Smart Wire' fame set the ball rolling before Jamere Morgan hit the stage.
Jamere who is a son to Gramps Morgan started off with hit song 'International Love', an opportunity he used to preach the Rastafarian saying of "Peace and Love."
"I don't matter whether you are white or black, Kenyan or Ugandan; we share one thing here and that's love," said Jamere who was performing for his first time in Uganda.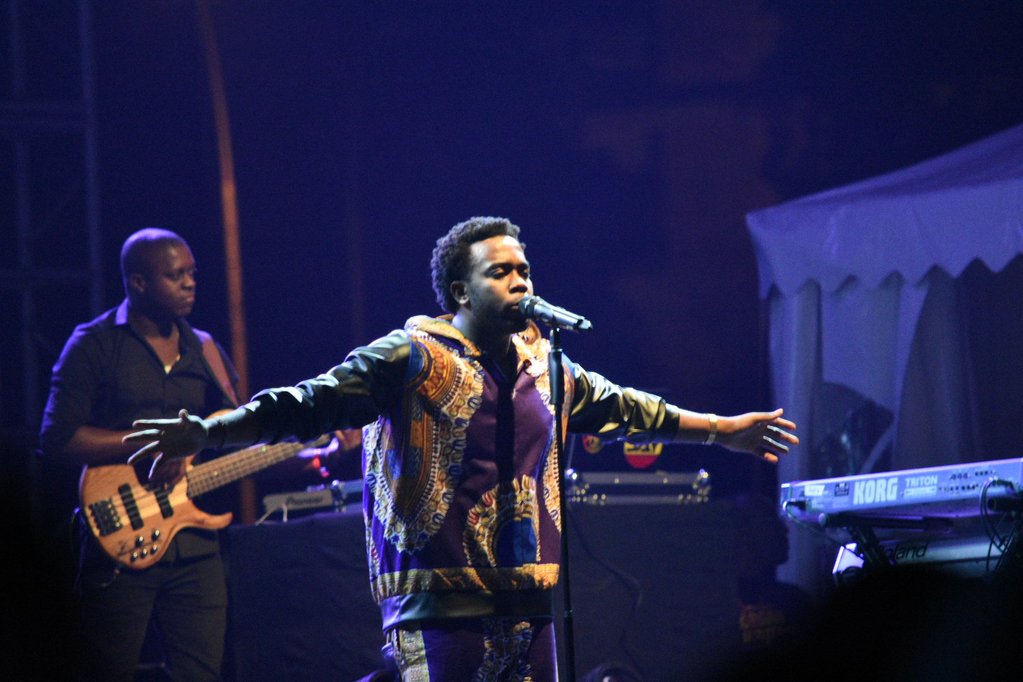 It was not so long before the grammy award winning Morgan Heritage hit the stage sending the crowds into frenzy.
Starting off with Strictly Roots, the band led the seemingly high crowds into a two and a half hour reggae session that undoubtedly pulled the Rastafarian gods to the revelers.
We have pictures from the show.