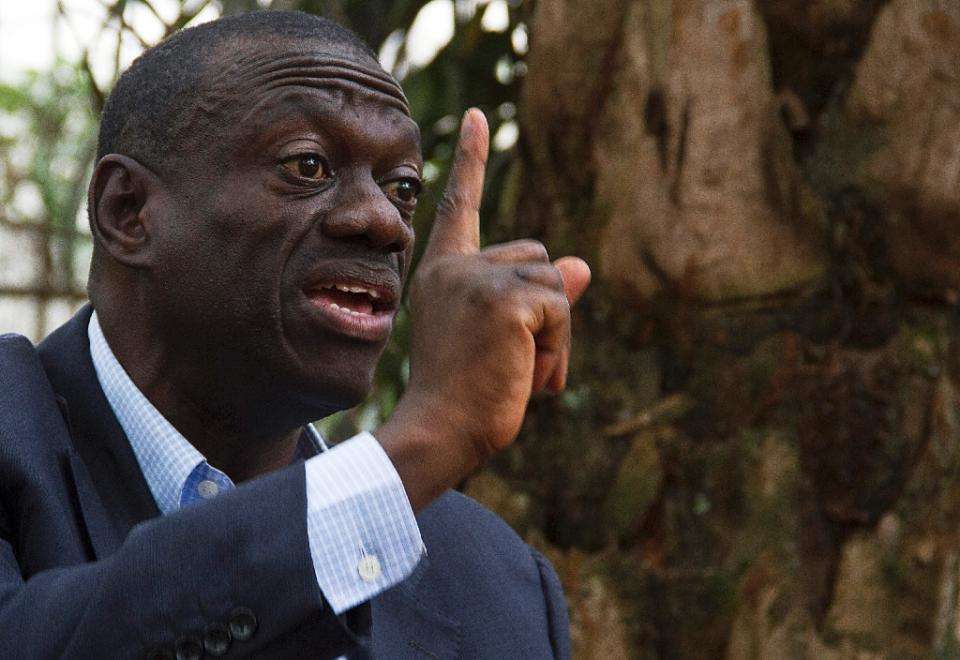 Four time presidential candidate Dr Kizza Besigye has said it is the foreign forces that are behind moves to have an audit of last year's presidential poll results and dialogue between the ruling party and opposition.
Besigye make the remarks at Maaya in Rukungiri Municipality on Monday during a funeral rites ceremony of Forum for Democratic Change (FDC) supporter Stephen Besigye.
He said: "The European community and other countries that were monitoring 2016 presidential elections are the ones who want an election audit because they witnessed what happened here during and after elections. Possibly they know who won the elections."
"Before the monitors compiled their report about the elections, I was already in prison and you may wonder how a presidential candidate can be arrested before the results from one polling station are announced."
Stephen Besigye lost the battle to prostate cancer on 8th April at Nyakibale Hospital and was laid to rest on 10th but the opposition kingpin did not attend his burial due to other commitments.
On Monday, he moved he paid tribute to Stephen whom he hailed as "a typical Mukiga who said things as they were unlike other people who change now and then like chameleons".
He added: "The likes of Besigye deserve to be recognized with medals for being very strong on what they know is right until the end."
Comments
comments