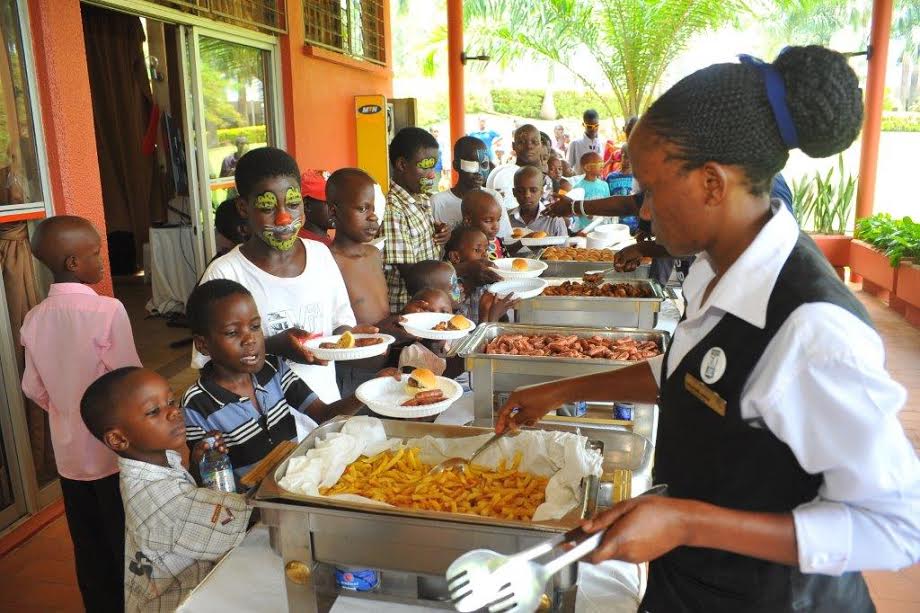 The kids from Bless a Child Foundation and Kawempe Homecare & The Cancer Institute celebrate their Easter in style courtesy of Sheraton Kampala Hotel.
Sheraton Kampala Hotel this year treated over 100 kids who are currently undergoing cancer treatment at various centers to a fun packed day with a lot of food and drinks at Sheraton's Lions Center.
The party is one of Sheraton Kampala Hotel's Corporate Social Responsibility goals to; Help Provide for the less fortunate and bring much needed joy to those that need it the most. Over the years Sheraton Kampala has worked with different communities and groups of children from difficult backgrounds – partnering with Sanyu babies home, Imani Kids Choir, Muslim orphans from various homes around Kampala and Luzira men prison to mention few.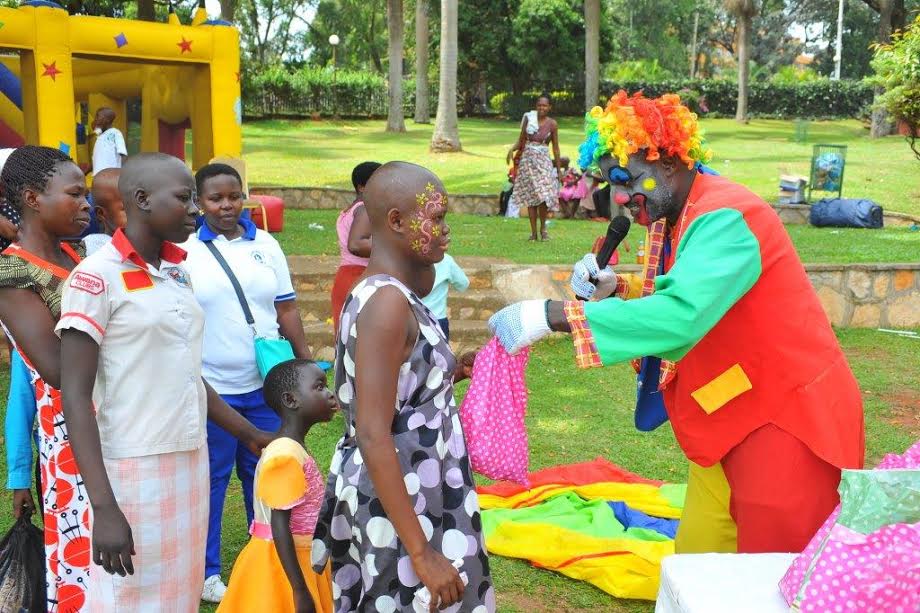 "At Sheraton we understand the struggle people like these kids from Bless a child foundation and Kawempe Homecare go through and therefore we do whatever we can in our means to bring a smile onto their faces. This party is just a small representation of our most heartfelt concern for these kids. We particularly chose today because of Easter since it's a time for celebration. This is not the first group of needy kids we have worked with; over the years we have worked with many and we continuously increase our reach by helping more. I would like to thank Mr. Brian Walusimbi the founder of Bless a Child Foundation for all the hard work he has put in to create a shelter for some of the children undergoing cancer treatment, we have worked with him before and shall continue supporting the home" said Jacqueline Mugisha the Public Relations Manager of Sheraton Kampala Hotel.
Sheraton Kampala's Golden jubilee celebration being underway, the Hotel has set up various events to celebrate and commemorate this special year and this is just one of the many planned activities albeit through the CSR project. The climax of the celebrations will be in October with H.E the President invited to be the Guest of Honor however for now all are welcome everyone to be a part of the celebration through the Sheraton Kampala social media pages.
"It is unfortunate for these kids to be battling such a disease; however, we shall keep them in our prayers and do our best to see that they live a better life. I encourage everyone to visit these homes and lend a hand by volunteering or making a donation." concluded Ms. Mugisha.
Comments
comments