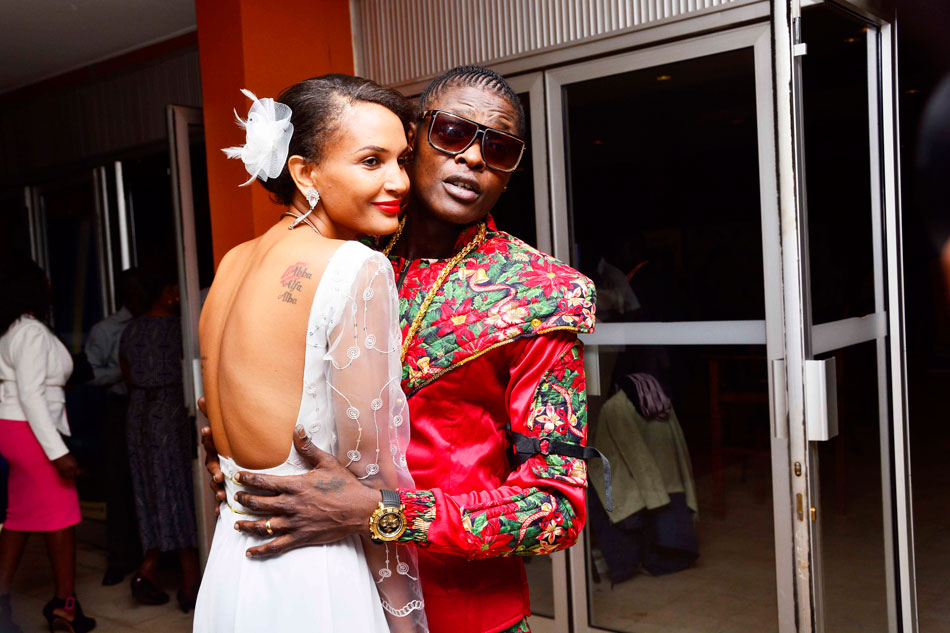 Star singer, Joseph Mayanja aka Jose Chameleone has trashed media reports that his wife, Daniela Atim Mayanja had filed for divorce.
Daniella according to New Vision, filed for divorce from Chameleone at Nakawa Court Family Division on Tuesday, accusing the singer of assaulting her.
However, the "Wale-Wale" hit maker in a live video on his Facebook Page trashed the reports.
"We shall not divorce as reported. Daniela and I on our wedding day vowed to stay together through thick and thin. Only death shall do us part," Chameleone said.
The singer, who was driving with Daniella, added that like any other family, theirs also has ups and downs but they always sort them out.
He also urged the media to stop spread false information about his family and called on his fans to support him at his "Legend Hit After Hit" concert scheduled for June 30th, 2017 at Cricket Oval in Kampala.
What God put together, No man shall put apart!!We are not Angels so no one is perfect. It's not the times a man falls that matter, It's his strength to stand again.Love you so much Daniella,Regardless of what is spreading around we stuck together so they should know.There shall be NO DIVORCE as reported.LEONE ISLAND MUSIC EMPIRE

Posted by Jose Chameleone on Wednesday, April 19, 2017
Chameleone and Daniella exchanged vows on of June 7, 2008 in a colourful ceremony that was held at Biina Catholic Church in Mutungo.
The couple is blessed with four  children: Abba Marcus Mayanja, Alfa Joseph Mayanja, Alba Shyne Mayanja and Amma Mayanja.
Comments
comments