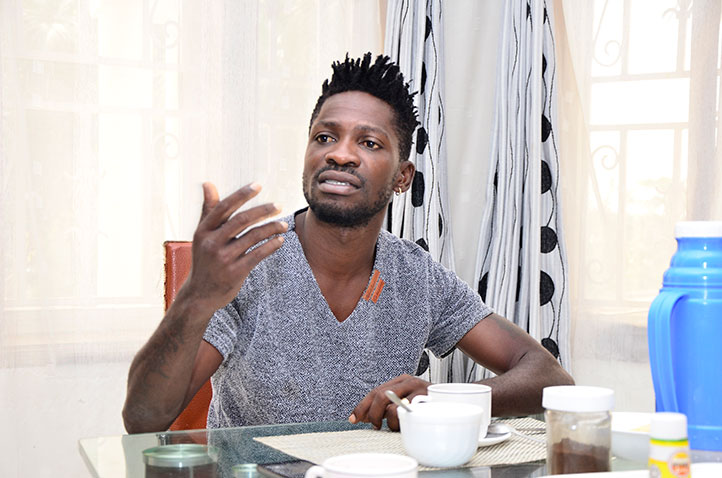 Days after part of Bobi Wine's One Love Beach Busaabala was demolished by Mengo Royal Treasury (Nkuluze), the musician sang to his fans at the same beach on Easter Monday.
Known for some of his songs with political undertones, Bobi Wine did the re-weaving of the lyrics in his "Byekwaso" song to tell his fans his thoughts about the fate of land in Buganda.
In the improvised lyrics fitted in the song's second verse, Bobi attacked Buganda Kingdom for allegedly attempting to evict citizens and sell the land to Chinese investors.
Bobi Wine sang: "Nze ekinnuma etaaka baliguza ba China nga fe abaana bewaka basendaawo buseenzi. Tugende Gulu? Tugenda Bunyoro? tugendawa?"[What hurts me is that they (Buganda) sells the land to Chinese and yet we the natives are evicted. Where do they want us to go? Do they want us to go to Gulu? Do they want us to go to Bunyoro? Where shall we go].
He continued: "Ela bwoguula etaaka nga wesiize abo nze mba nkusasidde… bebaamu abalikuguuza atte nebakusendaawo [I pity you if you buy a piece of land from (Buganda) thinking it is genuine and that they are trustworthy; the same people who sell the land to you are the same people who evict you.]"
Comments
comments