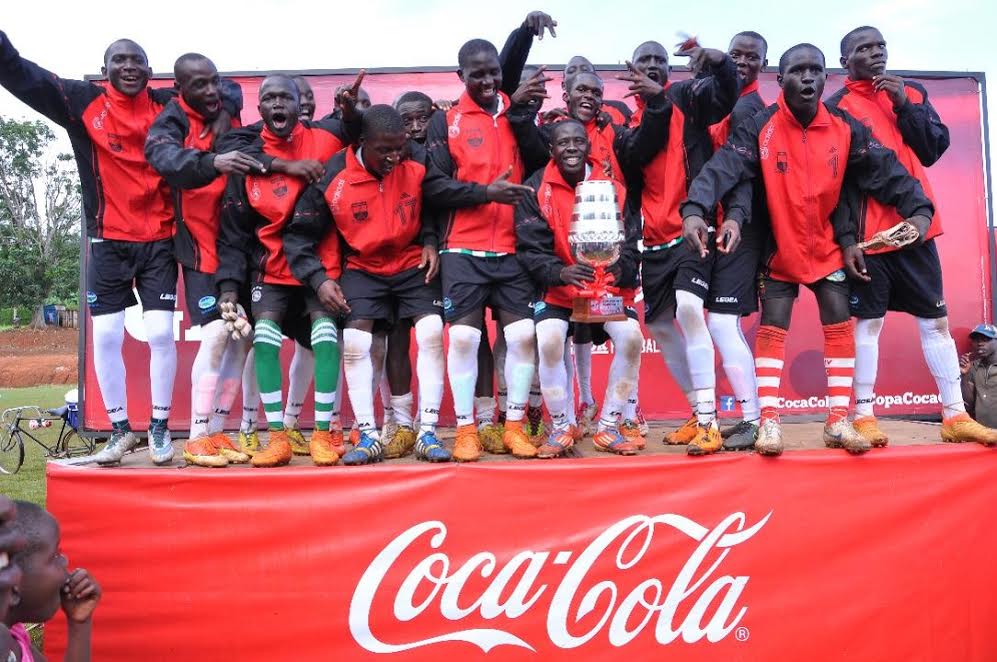 Reigning Masaka Copa Coca-Cola Regional champions, Masaka SS retained their title after a defeating Wagwa High School in a penalty shoot-out which ended 4-2 at the weekend.
The 90 minutes of play ended in a goalless less draw with no one seeing each other's net.
Masaka SS penalty takers included Frank Yiga, Jacob Okao, Okello Donald and Shaban Wasswa who converted all their penalties.
Wagwa High School penalty takers were Captain Frank Ssebwuto who never converted his penalty and it was saved by Masaka SS keeper.
Gonzanga Ssekyewa and Godfrey Muyawere converted their penalties while Lawrence Matovu who was Wagwa High school penalty taker never converted his penalty, the ball went over the bar and Masaka SS won the regional championship.
Before reaching the finals, Masaka SS played Green Hill SS in the semi-finals. Masaka SS won the game with 5-0 score, while Wagwa high School defeated Blessed Sacrament SS-Kimanya 1-0.
This win automatically earns Masaka SS a spot in the national finals that will be held in Masaka district next month from 6th-20th May 2017. Other schools representing Masaka region are, Wagwa High School, Green Hill SS and Blessed Sacrament SS- Kimanya.
The 2017 Copa Coca-Cola tournament was launched last month and for the 24th consecutive year, this football tournament will continue to encourage teens to demonstrate that fact that sport goes beyond games and means team spirit, comradeship and respect.
In partnership with the Ministry of Education and Sports through the National Council of Sports (NCS), this year's tournament will see football teams play against each other in the regional tournament, from which the winners will participate in the national championships.
Last year, the 2016 edition of COPA Coca-Cola Uganda came to an end with a spectacular final game that saw Kibuli S.S beat former champions Kitende S.S 4 -3 in penalty shootouts.
Comments
comments