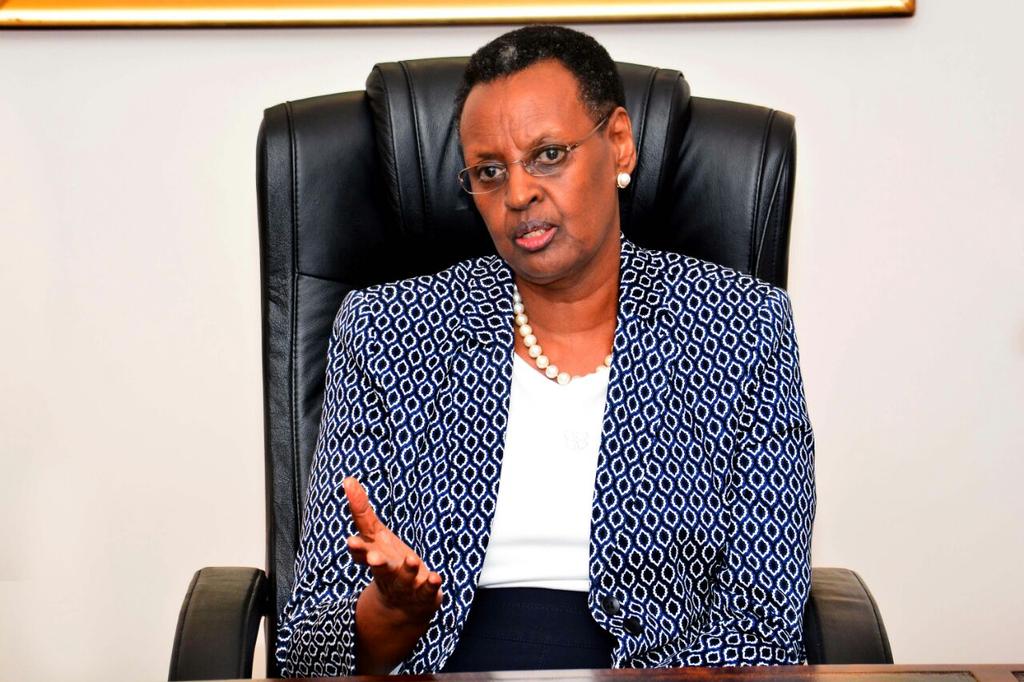 Education minister and first lady Janet Museveni has told Parliament's committee on education on Wednesday that government would "look into" civil society organisations that were providing free sanitary pads to school girls.
The move by Non-Governmental Oragnisations (NGOs) to provide pads came after government reneged on its promise to offer the menstrual cycle materials.
While campaigning for reelection in 2016, President Yoweri Museveni pledged that his government would offer free sanitary pads.
But his wife (and education minister) would later tell Parliament that there was no money to buy the pads – that no funds had been allocated to buy them in the 2017-18 budget.
This irked Makerere University queer studies researcher Dr Stella Nyanzi who attacked the first family and consequently referred to Museveni as a "Pair of buttocks" (she's is battling charges of cyber harassment and offensive communication for this).
Dr Nyanzi would later start a campaign dubbed #Pads4Girls, soliciting donations to buy towels for school girls. In the process, NGOs also came on board.
But Janet Museveni has told parliament that government would probe the NGOs.
"NGOs dealing with provision of sanitary pads are doing it independently and not through ministry of education," the first lady said.
She added: "We are going to look into these NGOs providing sanitary pads to establish whether these pads are appropriate for children."
Comments
comments