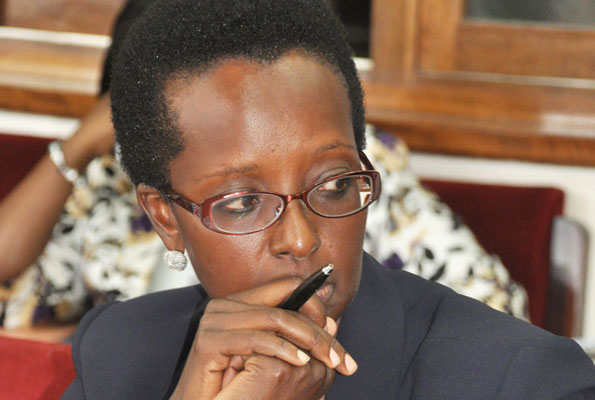 A new report by Parliament's Committee on Commissions, Statutory Authorities and State Enterprises (Cosase) has described Uganda National Roads Authority (Unra) as an "extremely" sick institution.
The report by the committee led by Bugweri County MP Abdu Katuntu dwells on the auditor general's findings from the financial years 2013-14 and 2014-15.
For the period under review, this entity (UNRA) can be described as extremely sick. Whatever can go wrong in an institution indeed went wrong in UNRA. Fraud coupled with incompetency was the order of the day. Any achievement was more of an accident than deliberate,' reads the report
The report pins Unra for hiring ineffectual consultants, and for dishonest approvals.
"Some Unra consultants for the period under review were found to have been incompetent. They [Unra] authorised bogus payments; a case in point is when Chinese Contractor China International Construction Company Limited (CICO) made a claim of Shs1.8b purportedly out of late approval of environmental licence by National Environment Management Authority (Nema)," reads the report in part.
More rot was uncovered in the areas of procurement and compensation.
"Madam Speaker, this was the scandal of the year. A sum of 47, 738, 040, 619 (Forty seven billion, seven hundred and thirty eight million, forty thousand and six hundred nineteen shillings) was advanced to five Chinese firms as compensation to Projects Affected Persons… the firms put the funds to their own use."
"The committee recovered all the unutilised funds plus interest totalling Shs32b, but the committee was unable to recover the interest of the monies that were transferred to China because we had no evidence of interest earned."
MPs recommend that an office to handle compensation be set up in Unra.
Unra's media responses to this report suggest that the authority is already working on the committee's recommendations.
Comments
comments