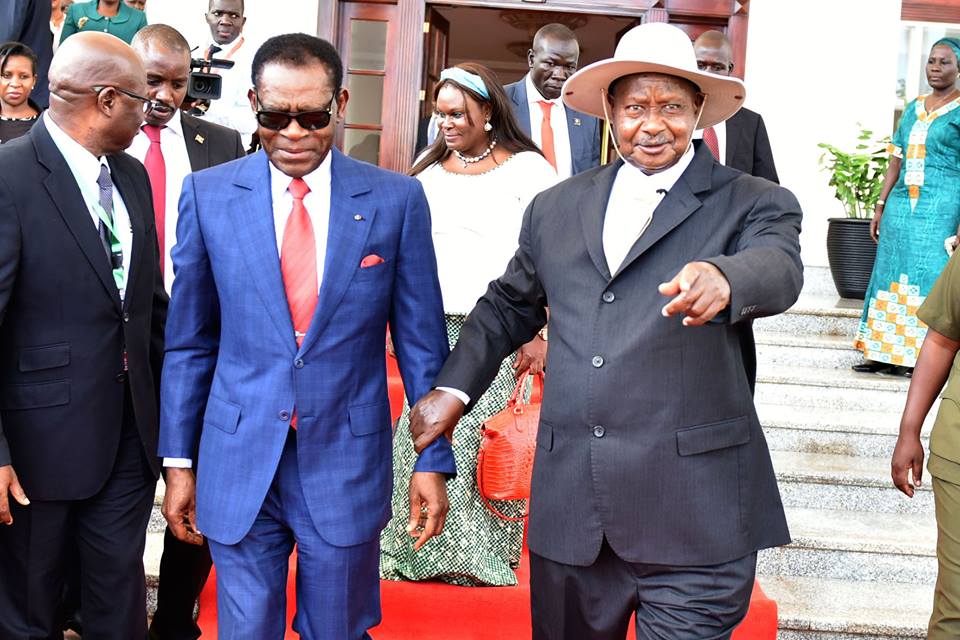 President Teodoro Obiang Nguema Mbasogo of Equatorial Guinea arrived in Uganda on a two-day state visit at the invitation of President Yoweri Kaguta Museveni.
The two leaders make it to the list of the continent's – and indeed the world's – list of longest serving presidents.
President Teodoro Obiang Nguema Mbasogo took power in a coup in August 1979. He has been at the helm of Equatorial Guinea for 36 years.
Museveni, on the other hand ascended to Uganda's top seat after a five-year guerilla war. He has been Ugandan president since 1986 – ruling the east African land locked country for 31 years now.
Museveni was re-elected only last year and will have spent 35 years by the time his term ends in 2021.
The same applies to president Nguema who won another term in April 2016, three months after Museveni won a presidential poll.
Nguema was formally received by Museveni at State House, Entebbe. He was accorded full state honors including a 21-gun salute. He inspected a guard of honor mounted by a detachment of the Uganda People's Defense Forces while the Uganda Police band played the both nation's anthems.
Comments
comments