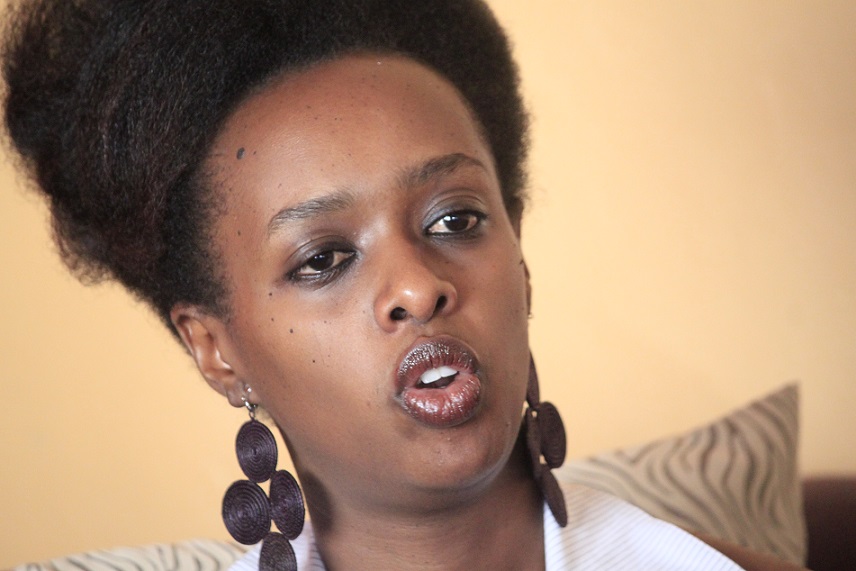 The internet world has Friday morning been taken by shock after nude photos of Rwanda's Presidential hopeful, Diane Rwigara leaked.
The photos which are currently making rounds on several WhatsApp groups in Uganda show Ms. Rwigara completely naked.
She is seen striking poses in a brown couch.
The 35-year-old daughter of a tycoon who once bankrolled the ruling Rwandan Patriotic Front announced her presidential bid on Wednesday May 3rd.
She plans to run as an independent candidate against President Paul Kagame in August's elections.
"Everybody is scared to express themselves because they are too scared of the ruling party," she said, pledging to tackle poverty, injustice and security problems.
Rwigara distanced herself from the FPR after the death of her father, Assinapol Rwigara, in 2015. She says his death was an assassination, but police reject her allegations and say the cause was a road accident.
An influential industrialist, her father made his fortune in real estate and played an important role financing the FPR in the 1990s.
"I am not here to talk about my father," said Rwigara in a press conference in Kigali, admitting however that his death was "one reason" that had prompted her to run.
The identity of the person who released the nudes and their motive remains unknown.
The Tower Post's editorial policy bars publication of explicit content.
Comments
comments