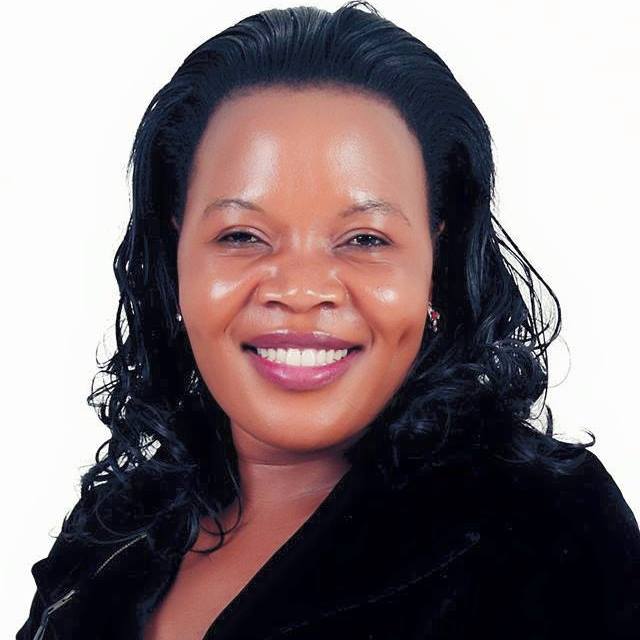 Popular Ugandan gospel musician, Judith Babirye is set to hold a music concert on Friday 12th May 2017 at the Kampala Serena Hotel; Victoria Hall.
At the Airtel sponsored concert, Babirye who is also the Woman Member of Parliament for Buikwe District, will release her 12-track "Katonda Talimba" Album.
Below she talks about her personal life, music career, life as a Member of Parliament and what the fans should expect at her concert.
1.Tell us a bit about yourself
Born in the small village of Nyenga in Buikwe District, am the third born in the family of Mr. Mukoza Henry a retired headmaster. Am the founder and Executive Director of Arms of Love Uganda an NGO that supports teenage mothers in Uganda and a member of Parliament representing the people of Buikwe District in the Legislative Assembly of Uganda. 'Am a performing and recording gospel artist, a mother to one beautiful daughter, a motivational speaker, a book author, a preacher and a song writer. I studied from Ndejje Secondary school and Iganga secondary school for my O' Level and A' Level respectively and it's in these schools that my singing career was nurtured. As a young girl and a student in these schools, I was able to compose school anthems for both schools and these anthems are still being sung to this day. I later joined Makerere University and graduated with a bachelor's Degree in Tourism and its now 16 years and still counting since I first released my debut music album called 'Wambatira". I have recorded hits like "Yesu Beera Nange", "Omusaayi GwaYesu Gumala", "Oliko Favor", "Ndikawonawo / Survivor", "Omuliro", "Eno Mbaga", "Nzijukira", "Wanjagala", "Maama", now newly released "Ye Gwe Afuga", "Mukama Amanyi", "Katonda Talimba" and many others. Am very grateful to God, my fans, friends and family for the support they have given me that has enabled me write over 216 songs, record 16 Albums and be who I am today. TO GOD BE THE GLORY
2. What do you do in your free time?
I take my daughter out, watch a documentary or movie, listen to music and read my Bible
3. Give us a brief background of your musical career?
My Music career began in my secondary school days at Ndejje secondary school and Iganga secondary school respectively was an active member of the school choir, chapel choir and scripture union. We had our small group of singer and I used to compose Christian songs which we would perform during chapel and scripture union meetings. It was in these days that songs like He Rose, Little manger and many others were composed and released many years later on my first album.
4. You recently joined the Parliament of Uganda. How do you manage to balance your musical life and politics?
By giving my best to each purpose, responsibility and task I put my hand to
5. What accomplishment do you have to your name?
My greatest accomplishment is that to this day 'am still a believer in the Lord Jesus Christ irrespective of the many threatening challenges that have come my way. It may look easy on the outside but if you believe in God, then you surely know it is not an easy walk. Secondly; 'Am a mother to one adorable daughter, I have won several music awards/ accolades, I have written over 216 songs, recorded 16 albums, shot several videos and still going on.
6. You have managed to stay relevant in an evolving industry. What is the secret to your success?
Staying in Touch with God Almighty for with God nothing is impossible and staying in touch with my fans.
7. Collaborations have become very common in Uganda. Which Ugandan artists are you interested in working with?
Many of them and my list is endless
8. What would you say about your fashion sense/style?
I particularly love long dresses because they are simple, gracious and make me feel comfortable no matter where I may be. They rarely go wrong.
9. You have held a number of shows over the years. Which have been your most memorable shows?
Maama Concert of 2011 where Serena Hotel – Victoria Hall was filled to capacity and had no more space inside yet the lines were still very long on the outside. Many people came with their mothers, It was a full house, very joyous, very emotional and I sang my lungs out to a very beautiful Sound system. it was exceptional.
10. So let's talk about your upcoming Charity Concert. Why have you organized this Concert?
Mothers Day is around the corner and we want to celebrate the gift of mothers in a special way. A mother is the first teacher, first provider, first engineer (makes our home toys), first friend, best friend and a friend of all seasons. She will sleep hungry but feed her children, she will put on one Gomesi / dress but educate her children, she will defend her children irrespective of the circumstances, her love is unconditional, unlimited and lasts a life time. She is an unbreakable bond, a place of rest. Even in the labor ward her priority is to save the life of her baby first. Even though many have passed on due to cancer, birth complications, HIV/AIDs etc., mothers have never shunned their divine responsibility of producing more human beings despite the risks involved. You awe it to you mother, alive or dead, she will always be mother. All proceeds will go to support vulnerable teenage mothers in Uganda.
11. What should your fans expect?
They should expect the bestin terms of quality and excellency! We have rehearsed over 25 songs, we have guest artists like Tonzi  from Kigali – Rwanda, Hanson Baliruno from Stockholm – Sweden and a variety of performances from local music icons like Pr. Wilson Bugembe, Dangelo Busuulwa, Joy Tendo, Julie Mutesasira, Levixone, SheillaMutesi, Nsuube primary school Children's choir in Buikwe District, George Bukedde and many others. Gates will be open by 1:00 pm and performances will begin by 5:0 Pm.
We have also prepared a special moment to sing "Happy Birthday" for all mothers present in the concert. Please buy your mother a ticket and register her name with us on our face book page "Judith Babirye Music" or call us on the numbers in Qn:12.
12. When is the Concert and where can someone buy tickets for the Concert?
The Concert will take place at Serena Hotel – Kampala Hotel; Victoria Hall on Friday 12th May 2017. Ordinary Tickets: 100,000k, VIP: 300,000, Family Table for 10: 3M. Tickets can be bought from Serena Hotel, Classic Ladies(Garden City), Airtel Shops / outlets, Shell Namirembe, Shell Ntinda, Shell Capital, Shell Bugolobi, Shell Forest Mall, Shell Kabalagala, Shell Jinja Road, Shell Kiira Road . We can also deliver to your office by calling us on 0774535351 / 0704902926/ 0776172070
13. Who are you working with in a bid to promote this concert and attract music lovers?
Am working with Airtel, Arms of Love Uganda, Uganda Communications Commission, Housing Finance Bank, Classic ladies, Wilberforce Kalema House of Fashions, Movit, Classic Ladies, Wina Classic, Seroma Ltd, VIVA General Merchandise Ltd, Middle East Consultants, Chuck Salvator, Peter Russel, Sure Deal and SMS ONE.
14. What inspired you to release the very popular "Maama" song?
It's a combination of many factors. As a mother, I reflected on what a mother goes through during pregnancy. The pain she endures in the labor ward, the sacrifice she pays to give her baby a life and a future, her unconditional love, her commitment to her baby are virtues only found in maama/ mama/ mother. When the world has tossed you left, right and Centre, the best place we run to for comfort, counsel and rest is called maama / mama / mother. This was my inspiration and the song Lyrics tell the fullof the story.
15. What message do you have for your sponsors and partners?
Thank you a billion ways because without you I wouldn't have been able to organize this concert on my own. May God richly bless you.
16. Do you have any advice to aspiring musicians?
My advice to aspiring musician is there is enough space for all of us in the hearts of our fans. Have faith in God Almighty, know what you want and know what your fans want, Stay focused and celebrate those who celebrate you. You may not be the best for everyone but you sure are the best for somebody. Always remember your humble beginnings and believe in yourself. There will always be critics but know what you want because the race is not to the swift, nor the battle to the strong but time and chance happens to them all (Ecclesiastes: 9:11). God bless you.
Comments
comments