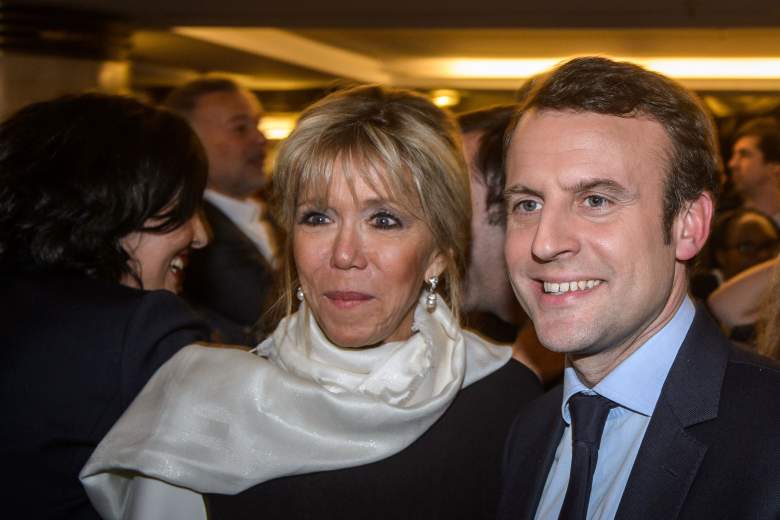 A former drama teacher who married an ex-pupil 24 years her junior, it seems Brigitte Macron has never been afraid of being unconventional, a trait she could well continue to embrace as her husband prepares to take over as the president of France.
Throughout his unprecedented rise that culminated in Sunday's landslide election victory, there has been one never changing face by Emmanuel Macron's side, that of his wife Brigitte. Throughout the campaign she has managed his agenda, edited his speeches and advised him on his stage presence.
Now, in a country where the role of first lady carries no official status and presidential spouses are often content, or at least expected, to stay away from the limelight, Brigitte Macron (née Trogneux), looks set to buck that trend and continue to play an active part in the next chapter of her husband's political career.
Macron has said that he will propose that within the first weeks of his presidency a formal, albeit unremunerated, position is established for the French first lady and that Trogneux will have her say in how that role is defined.
"She will have an existence, she will have a voice there, a view on things. She will be at my side, as she has always been, but she will also have a public role," he said.
'You cannot get rid of me'
Born on April 13, 1953, the youngest of six children in a family of wealthy chocolate makers in the northern town of Amiens, Trogneux already had three children with her then husband when she first met a 15-year-old Macron in the Providence Jesuit college where she began teaching French and drama in 1993.
Macron acted in a play under her supervision. The next year, the two rewrote a play together, adapting it to include more roles.
"Little by little, I came totally under the spell of the intelligence of this young boy," Trogneux told France 3 TV.
As rumours started to fly about the relationship, Macron left Amiens to complete his last year of high school at the prestigious Lycee Henri IV in Paris, a traditional breeding ground for the French elite.
"You cannot get rid of me. I will come back and I will marry you," Macron told Trogneux according to his biographers.
That marriage would take place 12 years later in 2007.
Both complete unknowns when Macron was appointed economy minister in Socialist President Francois Hollande's government in August 2014, Trogneux resigned from her teaching job a year later to help her ambitious young husband.
At the economy ministry, she was a discreet presence during meetings with officials in the modernist Bercy building by the Seine in eastern Paris.
"She spends a lot of time here because her view matters to me, because she brings a different atmosphere, that is important. My life is here, you cannot work well if you are not happy," Macron said in his last staff meeting after he resigned from the Hollande government in August 2016.
'A not quite normal couple'
Ever since the couple came to public attention, the focus in a large section of the media, and on satirical radio and TV programmes, has inevitably been on the couple's age difference, with Macron as a schoolboy taking instructions from his teacher.
Macron supporters say these jokes are misogynist, saying that nobody would bat an eyelid if the age difference – the same as between US President Donald Trump and his wife Melania – had been the other way around.
But the couple have refused to let such comments shy away from publicising their relationship and instead Macron has made his partnership with his wife an integral part of his public persona.
REPORT/FRANCE24
Comments
comments